Take a Time Out with Tanya, art director & graphic designer turned commercial photographer who really just wants a break from her three kids. Sign up for her weekly email here so you'll never miss a Time Out.
About a year ago, when I first started hatching a business and marketing plan for my new brand, WorkStory Corporate Photography, it was suggested I hire a business coach as soon as possible. "What?!" I thought. "I don't need a business coach. I'm just a photographer. What is a business coach anyway?"
Why hire a business coach?
With this attitude I drug my feet for a long time before finally looking into hiring a coach. Honestly, it seemed like an unnecessary expense and kind of a luxury for big business owners; I had no idea how a coach could help me in my business. I soon discovered all my successful small business owner friends had a coach, in fact, the smaller the business, the more you actually need someone like a business coach on your team. Even coaches have coaches, like my client, health and nutrition coach Jolene Fisher of No Bad Days, who is pictured in this article.
I've been meeting with my business coach, Kevin Benson of Bold Move Consulting, twice per month for the last several months now and have found having a coach to be very beneficial to me and my business. Kevin is an improv comedian and uses the principles of improv in his coaching, which is great for me because I tend to clam up when put on the spot or simply give up when I'm not sure what I should do next.
Having a coach on the sidelines (or backstage if we're going with the improve thing) of my business rooting for me and giving me brutally honest feedback is one of the best things I've done for my photography business ever. Below are five reasons you should hire a business coach as soon as possible if you want to get out of a slump or grow your business in any way.
1. Accountability
As a sole proprietor, my business is just me. I don't have a vice president or board of directors with which to share ideas, goals, set backs, and successes. If I say to myself I'm going to take specific actions for my business and then I don't do it, nobody knows but me and then it never gets done because I'm not accountable to anyone. Having a third party give you an action step and knowing they are going to follow up with you by a certain date can be a powerful motivator to take the action you know you need to take to be successful.
2. You don't know what you don't know
As photographers, we think we know pretty much everything there is to know about photography, right? Ok, truth be told, I still have a ton to learn and so do you. The reality is, as much as we do know about photography and business, there's a lot of stuff we don't know, and we don't actually know that we don't know it. Confused yet? A coach can help you take a look at behaviors, thoughts and actions in your life that have been stopping you from succeeding because you're simply blind to the fact that they even exist. This will blow your mind, possibly cause you to get a little depressed and then inevitably have some amazing breakthroughs once those blind spots are illuminated.
3. A voice of reason
In a meeting with my coach last month I was telling him about how I hadn't moved forward with a specific promotion I was planning because my idea was going to cost a lot of money that I simply didn't have at the moment. He suggested I just take out the expensive promotional gift and contact the people I wanted to contact without it. The gift wasn't necessary. Done! Moving forward. On to the next thing.
Sometimes we get so hung up on what we can't do that we fail to take any action. As solo business owners we can have what seems like a good idea and end up wasting a lot of time and money. A coach can be a voice of reason when we have new ideas or trouble executing current plans.
4. Networking opportunities
While many coaches are available to anyone from anywhere, I chose a local coach because I wanted to connect in person. My local business community is quite small and it's all about who you know. I'm building my network and so is my coach. We can help each other out by referring business to one another.
While this isn't the primary reason to hire a coach (there are lots of networking groups you could join for this purpose) I felt a local coach was the most beneficial for me and my business. If you're interested in destination photography or you teach photography workshops or sell a product to photographers, perhaps finding a coach with a more nationwide or worldwide clientele would be more beneficial to you from a networking standpoint.
5. A push outside your comfort zone
More than anything, a coach can help you step outside your comfort zone and take big actions you wouldn't have dared to take on your own. If you can't even state your goals out loud because they seem too unreachable, you definitely need a coach. I was in that place a few months ago. Writing down a sum of money I want to make for my family and my business is still a little daunting because it just seems so impossible, but my coach is there to remind me why I'm doing all this work.
WorkStory represents the ability to make a living without selling my soul. It means being able to go on field trips with my kids, volunteer at the school and serve my community while still having an income. It represents freedom to live life on my own terms with the schedule I want to keep. It's how I use my talents to help other businesses thrive. It's an exciting reason to get out of bed in the morning. That's why I do what I do.
So, do you need a coach?
Only you can decide if a coach will be beneficial to your photography business, but I highly recommend you look into it. Not sure where to find one? Ask fellow business owners if they use a coach and could they recommend theirs to you. Search online. Go to some networking groups. You don't have to go with the first one you find, either. Find a good fit for you and then go for it!
More resources for building your photography business:
Photographs by Tanya Smith are copyrighted and have been used with permission for SLR Lounge. Do not copy, modify or re-post this article or images without express permission from SLR Lounge and the artist.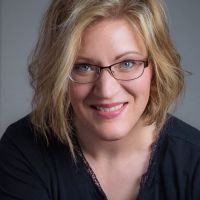 Tanya Goodall Smith
Tanya is the owner of WorkStory Branding Photography in Spokane, WA. Businesses hire her to create story-telling content that sells their high end products and services. She also teachings photographers her unique business model for making serious money as a corporate and personal branding photographer. Find her at
workstoryphotography.com
and
workstoryeducation.com