A freelance photographer, Bill Baptist, who's been working with the NBA for several years has been removed from the leagues "Bubble" in Orlando after it was made known about his sharing of an offensive meme on his Facebook page about Democratic Vice President candidate Kamala Harris.
The post share took place just about a week ago and was called out by WNBA star Sheryl Swoopes, (See embedded post below), which was seen by a local news station that made it go nationwide.
Shortly after the news report from KPRC 2 the NBA took action announcing that his services were no longer being used.
"The photographer is an independent contractor and his services are no longer being used in Orlando," an NBA spokesperson told Tulsi Kamath of Click 2 Houston on Wednesday.
Baptist issued a statement of apology to Click 2 Houston:
"I deeply regret posting on my Facebook page a phrase that I saw and copied from others as a sample of some people's reactions to Biden's selection of Senator Harris as his choice for VP. The phrase I posted does not reflect my personal views at all. I should not have been so insensitive to post the statements by others. I sincerely apologize to all of those who have rightfully been offended and I have taken the post down from my FB page. It was a horrible mistake on my part."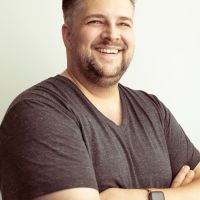 David J. Crewe
David J. Crewe is a full-time commercial photographer and Senior Editor with SLR Lounge. Based out of both Southern California & Las Vegas, Nevada. View his work and blog:
DavidJCrewe.com
Follow his Instagram:
@DavidJCrewe