In this new Adorama TV episode from "Natural Light vs. Strobe on Location Challenge," Adler takes on the challenge with the same model in the same styling, out on location for a fashion shoot. Demonstrating the difference between settings, one set of images utilizes only natural light while the other setup transforms the location with two studio strobes and a gel.
"To be a successful fashion photographer you have to be creative, be a master of your craft and to understand the industry," said Mary-Irene Marek, Director of Content and Social Media for Adorama. "We're excited to bring our followers a series that will help them do just that by learning from one of the best, Lindsay Adler."
BTS Images
Throughout the series from Adorama, Adler gives viewers an inside look at her work covering topics such as behind the scenes of fashion shoots, her favorite lighting techniques, creating a concept for your shoot, and creating a cohesive visual story. New episodes are released every other Wednesday at 10AM (ET) on AdoramaTV (YouTube). Be sure to let us know what you think in the comments below, and leave any questions you may have for Lindsay and the Adorama team.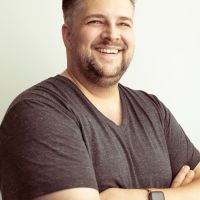 David J. Crewe
David J. Crewe is a full-time commercial photographer and Senior Editor with SLR Lounge. Based out of both Southern California & Las Vegas, Nevada. View his work and blog:
DavidJCrewe.com
Follow his Instagram:
@DavidJCrewe