Been on our site often over the past year? Or used one of the other, if not lesser, photography resources? While I say that in jest (partially), what I'm getting at is that you'll be aware that our industry loves its buzz words. We photographers, as a group, often find a new term then fixate on it for a while; 'Racked out,' 'phase detection,' etc. No one can deny that the past year two buzzwords have really etched their names into the annals of our photographic lexicon: 'Mirrorless', and the focus of this post, 'drones.'
It seems part of the syntax of photographic reportage is to include something about a drone every week; either it's some deranged woman attacking a meek, and possibly pervy photo drone operator at the beach, or just some new company releasing a new drone boasting its capabilities for filmmaking. This past week though, the industry took a bit of a blow as last Friday all 401 National Parks in the US became 'no drone' areas. This essentially covers all 84 million acres of NPS-controlled land and water, and under this blanket also resides monuments, battlefields, and historic sites.
The

Press Release

The National Park Service Press Release, which you can find here, cites just a few of the lemmings of examples of how drones have been used with questionable intention in national parks; from annoying people crashing them into the Grand Canyon, to one in Zion National Park that seemed to deliberately disturb the wildlife. While it does this, it makes very clear that this policy memorandum is a temporary measure until there can be service wide regulation.
The policy memorandum is a temporary measure. Jarvis said the next step will be to propose a service wide regulation regarding unmanned aircraft. That process can take considerable time, depending on the complexity of the rule, and includes public notice of the proposed regulation and opportunity for public comment.
So what does this mean for you? Well, your next national park trip should be quieter, and if you are a drone operator with a permit, expect that permit to be suspended until further review.
Sources: CNN, National Park Service
Images: Flick Commons 1, 2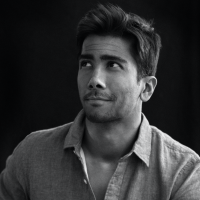 Kishore Sawh
A photographer and writer based in Miami, he can often be found at dog parks, and airports in London and Toronto. He is also a tremendous fan of flossing and the happiest guy around when the company's good.