All the photography greats are generally known for one specialty. Annie Leibovitz = celebrity portraits. Ansel Adams = landscapes. Peter Hurley = head shots. Dorthea Lange = photo journalism. Richard Avedon = fashion. Anne Geddes = babies. Vivian Maier = street photography. Sue Bryce = glamor. Roberto Valenzuela = weddings. You get the picture.
Filling a specific niche and being the best at it is a key to success I see many photographers failing to realize. I come across dozens of photographer social media sites and websites daily, and I always get a little chuckle when I read an "about" section that goes something like this: "I'm a photographer specializing in newborns, kids, families, weddings, commercial, pets and product photography." When you specialize in everything, you're really specializing in nothing.
So, why specialize? Aren't you leaving work and money on the table if you turn work down or don't "specialize" in anything all? Even when you decide you want to go with one genre, let's say weddings, for example, hundreds of other photographers in your city are specializing in weddings, too. So, how do you find those who will pay the price you want to charge and will mesh with your personality and love your style? You have to narrow down your niche even further. There are a number of reasons choosing a very specific niche will open the floodgates of work and success for you. Here are just a few.
1. Reputation
When someone in my area is looking for a newborn photographer, I refer them to the one or two I know to be the best. They've built up a reputation for being the newborn photographer in Spokane. I could also refer businesses to the best and most well-known architectural and food photographer in the region based on reputation alone. When you truly specialize in something, you become known for that service, and it's much easier to market yourself and bring in referrals. Think about it for a moment. If a client wants the best commercial photographer they can get to photograph their restaurant, would they hire someone who also photographs babies? If a bride and groom want the best candid shots of the people they love at their wedding, would they hire someone who photographs cars and kind of sometimes does weddings? No. They're going to go for the one who has only amazing wedding photography on their website and at their display at the bridal fair. They want someone who truly specializes in what they need.
2. SEO
From a Search Engine Optimization standpoint, specializing will help you tremendously in getting the "right" people to find your website and contact you. When you narrow down your target market/your "niche," you're able to use very specific keywords in your web presence which will help your ideal clients find you online. Lin & Jirsa, the company behind the SLR Lounge Photography SEO & Web Marketing video workshop, built their thriving wedding photography business from the ground up by specializing and using the best SEO and web marketing tactics for bringing in their ideal clients.
3. Stand Out From the Crowd
I've been following photographer Mike Allebach on Facebook. He was one of the first photographers to specialize in photographing tattooed brides. Talk about specific. When choosing a specific niche like this, sure you're leaving the business of thousands of non-tattooed brides on the table, but guess what? Every bride who loves tattoos is going to want you because you're the best and you totally get her and her style and culture. Here's a quote directly from Mike about how his business thrived after he decided to narrow down his niche.
"I operated on a small scale before I switched to tattooed brides. When I took a risk to show tattooed brides before it was cool or accepted in the wedding world, people came to me to feel accepted. They had been told their tattoos weren't appropriate wedding day attire, and they wanted to feel like their wedding photographer got who they were. Brides and grooms wanted to know they were in good hands, you know?
"This change allowed me to reach out where other wedding photographers couldn't. I was able to write articles for Offbeat Bride on alternative wedding planning. And it eventually helped me go full time with my business. Michael Port has a great quote on this 'Which would you rather be—a small fish in a big pond or a big fish in a small pond?' Niching is being a big fish in a small pond. After you own a niche, you can always find other niches to go after."
4. Targeted Marketing
For my own new brand and business, WorkStory Corporate Photography, I've narrowed my target market down to businesses who use creative and marketing firms in the Spokane area. What does that do for me? I've got a list of about 30 Spokane area communications firms to connect with and that makes the starting point for my marketing much easier. I'm not shooting in the dark hoping to find the right clients. I already know where to find them. Because I'm looking for businesses who are already hiring someone to manage their communications, I know they'll value incredible imagery. I know they aren't DIY marketers who would rather take their own photos with an iPhone for their website. I know they allocate a budget each year for photography and graphics. I know the firms they're working with already want them to have amazing photographs and by partnering with them, we're elevating everyone's work and corporate image.
What could targeted marketing look like for you? Let's use the Tattooed Brides as an example. As Mike mentioned above, rather than writing articles for any old wedding magazine, he was able to focus his content creation and online networking efforts (all important things to do for your SEO, covered in our SEO & Web Marketing Workshop) on places where his target market would already be looking, like Offbeat Bride. I imagine on a local level, he could also connect with tattoo shops and other places his brides might shop or hang out and display his work there or get involved with events happening at those places.
5. Command a Higher Price
Once you've become a 'big fish in a small pond' and own your niche, you can generally charge more money than the photog who's trying to do it all. Why? Because you've got the reputation. You've got inquiries flooding in. You can command a higher price and those who really want you will pay it. This is generally the end goal if you're planning on actually making a living as a photographer.
So, what do you say? Do you have some work to do? Are you going to take the leap and narrow down your niche this year? I'd love to hear about your specific niche in the comments. If you don't already have one, what would your dream niche be? Who do you really want to photograph? What's stopping you from doing it? Get that thing out of the way today and make it happen.
CREDITS: Photographs are copyrighted and have been used with permission for SLR Lounge. Do not copy, modify or re-post this article or images without express permission from SLR Lounge and the artist.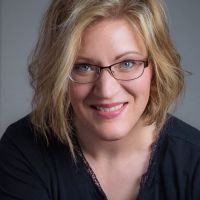 Tanya Goodall Smith
Tanya is the owner of WorkStory Branding Photography in Spokane, WA. Businesses hire her to create story-telling content that sells their high end products and services. She also teachings photographers her unique business model for making serious money as a corporate and personal branding photographer. Find her at
workstoryphotography.com
and
workstoryeducation.com