Here is a double bombshell for all you Black Magic Cinema Camera lovers. It looks like Black Magic Design is going to introduce not one, but two new versions of the much loved BlackMagic Cinema Camera (BMCC). We will continue to update the announcement as they come along, but here is what we should look forward to as seen from this Instragram snapshot from filmbot
Blackmagic Production Camera 4K
Compact 4K camera
Super 35 sensor
Global shutter
Ultra HD and 4K support
Built-in SSD Recorder
Touch LCD metadata entry
Compressed CinemaDNG RAW and ProRes recording
Thunderbolt compatibility
EF Lens compatibility
Included DaVinci Resolve and UltraScope
Price of $3,995
A 4K camera for just under $4k is virtually unheard of and will seriously rock the competition. Moreover, the Production Cinema 4K has global shutter and compressed CinemaDNG RAW, too!
Blackmagic Pocket Cinema Camera
Super 16 sensor
13 stops of dynamic range
Built-in SD card recorder
High resolution LCD
ProRes and CinemaDNG Raw
Active Micro Four-Thirds Lens compatibility
Micro HDMI monitoring with overlays
Price of $995
I'm super-excited that they are releasing the PCC with an active Micro Four-Thirds lens mount, which means that native MFT lenses with electronically-controlled focus and aperture will work on the Pocket Cinema Camera, unlike the current MFT-mount BMCC. Oh, and that price!
NAB has just barely begun and the exciting new products announce will keep the industry and all of us who are venturing in to videos on our toes. Tune in for more!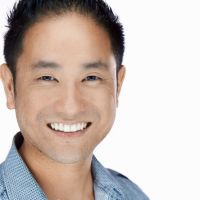 fotosiamo
Joe is a fashion and commercial photographer based in Los Angeles, CA. He blends creativity and edge with a strong style of lighting and emotion in his photographs.