Adam Ottke of Ftoppers.com recently published a post about Why Megapixels Don't Matter. I think it's a great article that touches on the points regarding to the megapixel race. My take is that for professional studio, editorial, and commercial work, the 18-30 megapixel is just about mandatory, and the 30-40 megapixel range is really great for that high-fashion images or large-format campaigns for a hotel. Even though I shoot primarily with an 18 megapixel micro 4/3 Panasonic GH2 mirrorless camera for my fashion and commercial photographs, I have also shot with a Phase One medium format with an 80 megapixel IQ180 digital back. There is definitely a difference between a 17MB RAW file and a 64MB RAW file!
Two really good articles that supplement Adam's post come from Ctein of The Online Photographer. The first one is Myths in Megapixels and the second one is How Sharp is Your Printer and How Sharp is Your Eyes.
Here is one of my photos that was from my photoshoot with the Phase One. The original resolution of that photo is 7,760×10,328 pixels. When resized to 650×865 pixels for this blog, the 80mp resolution is beyond overkill. But when printed on anything larger than a 16×20″ print size and using at least 400PPI instead of the minimum 300PPI print resolution, which I have done so for my upcoming gallery exhibition, the resolution difference is definitely noticeable.


The reason is explained in the Online Photographer article on printing.
His experiment in that article shows that in printing there is a difference in sharpness between the defacto printing standard of 300PPI and 400-500PPI. 400PPI printer resolution should be the bare minimum if you have the choice, especially if you want to print for an exhibit.
This is also where it gets interesting, because while a 300PPI print resolution for an 8×10 has a total of 7,200,000 pixels or 7.2 megapixels, a 400PPI print for an 8×10 has a total of 12,800,000 pixels or 12.8 MP. At 500PPI, you're going to need 20MP.
Now if we take that to the next print size, which is 11×14″, 300PPI requires 13.86 MP, 400PPI requires 24.64 MP, and 500PPI requires 38.5 MP, just slightly higher than the Nikon D800.
My Phase One prints are going to be 16×20″ at 400PPI. This means, I'm looking at 6400×8000 pixels, which equals to 51,200,000 pixels or 51.2 megapixels. Good thing the digital back I use was the 80MP IQ180.
I'm still waiting for the prints to come back, but I'm anxious to see if the 18 MP photos from my GH2 can withstand printing at 11×14″ 400PPI resolution, which in theory needs a 24.64 MP photo.
But of course, your print usage may vary. And if you're not printing large format with 400PPI+ resolution, or if your photos are for web usage at web resolutions, those extra megapixels may not be used to their fullest potential and a 20-30 MP sensor will be more than enough. For the average consumers, even a12-16 MP sensor will be just fine.
The 36MP Nikon RAW file sizes, just like the 80MP RAW file size does require more storage space, and I did have to buy a new 1TB hard drive after shooting with the Phase One for a week. While hard drive prices have come down, the required investment of additional hardware does factor in to how much megapixels do you need. I tend to shoot 200-400 photos for my kind of fashion and commercial work, so I can take on the D800 storage requirements. For wedding photographers shooting 3,000 images, storage will be a bigger problem.

This is how a 100% crop look from the Phase One photo. One of the great things about having all of this resolution is that I can crop a headshot of her that will look as sharp as a Canon 5D mkIII headshot. This is one of the reasons that higher megapixels can be useful because it can provide the luxury of cropping down later on while maintaining sharpness.


That said, what I'm most excited about in regards to the future of sensors is what Fuji has done with the X-Pro1 with the removal of the AA filter and advancing from the Bayer array. The removal of the AA filter will sharpen the photos because images are not blurred at the pixel level, and the Fuji's new random 6×6 array will prevent moire from appearing. Just imagine such a sensor in a full-frame camera, as smaller sensor cameras like the micro 4/3 system!

Be sure to read the rest of Fstopper's article on Why Megapixels Don't Matter, as well as The Online Photographer's articles on Myths on Megapixel and How Sharp is Your Printer and How Sharp is Your Eyes.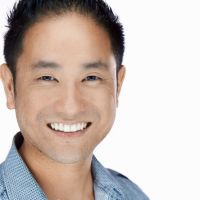 fotosiamo
Joe is a fashion and commercial photographer based in Los Angeles, CA. He blends creativity and edge with a strong style of lighting and emotion in his photographs.