Canon Rebel XT Lost for 3 Years Returned by John Noerr

Well there you have it. The most durable component in your camera is the memory card, or at least it is in the Canon Rebel XT dSLR that was found at the bottom of a muddy creek by Vermont resident John Noerr. Much to John's surprise, the Sandisk Compact Flash card that was in the camera continued to work even though the camera itself did not survive the elements.
The 581 photos in the card sparked John to try to find the original owner of the camera and the photos. Looking through the images, John recognized that they were mostly of people on the streets around the New York City Burroughs. Many of the photos were non-distinct, but a few of them provided the clues John needed. There was a bagel shop with a purple door nearby, a young woman sitting on a porch with the street number 327, and a street sign that read "3rd Street" in the very next shot.
After hours scouring through the virtual streets of New York via Google Map's Street View, John located the bagel shop, the purple door, and the house on 327 3rd Street.
Using the public tax records, he found that the particular house belonged to the Comeau family. He then searched for that name on Facebook and found the woman in the photograph.
"I think I found your camera in a stream in the Adirondacks," Noerr said. She replied back, "I've never lost a camera in the Adirondacks, but my brother did."
And with that, the mystery was solved. John contacted the brother Michael Comeau and was able to return the camera and the photos. It turned out that Michael had dropped the camera in the creek while camping with some friends that summer of 2009.
It's amazing that the memory card survived after three years in the creek and even more amazing that John was able to return it to its rightful owner.
Thanks to PostStar.com and PetaPixel for the story.

So readers, what is the craziest lost and found story that you have?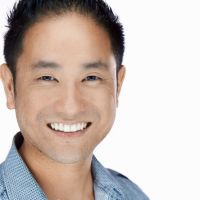 fotosiamo
Joe is a fashion and commercial photographer based in Los Angeles, CA. He blends creativity and edge with a strong style of lighting and emotion in his photographs.