The opening of yet another slew of galleries near me has prompted me to draw a conclusion. There are now so many galleries around major cities in the US that there just isn't enough art to go around. I first got this notion going into a gallery I won't name here, in Miami, during the monthly Art Walk throughout the design district. What struck me is all the hoopla surrounding the gallery; glasses of something fermented clutched in the hands of visitors who seemed to grip them for comfort while struggling to make fleeting eye contact, and heels and Alexander McQueen clutches to go round.
This was fine because the gallery was beautiful with its recessed lighting and moody music that matched the beautiful patrons. All from a useless warehouse. Impressive space – shame about the art. What also struck me was the percentage of art that were photographs – it's a number around what you'd see next to 'ABV' of your favorite brew.
Why is it so many people aren't giving fine photography the artful credit it deserves? That debate can run on for scores. It really does beg to be answered, especially when you see work like what you see here on this page, and I'm not talking about the disheveled photo of myself at the bottom. Dariusz Klimczak's photos really are something to sit and ponder at for a while. While you're trying to look inside yourself, perhaps, to bring out understanding of each composite image, you'll surely draw the obvious comparison to Salvador Dali, though their originality will take over.
[PRODUCT HIGHLIGHT: Lightroom Image Processing Mastery Workshop v5]
The surreal composite landscapes are created via highly skilled photo manipulation. Each one possibly more perplexing than the last. Composites, by definition, are a whole made of different parts, and Klimczack brings conflicting subjects together to create something strangely serene and unusual.
[REWIND: Illustrative Guide To Popular Light Modifiers]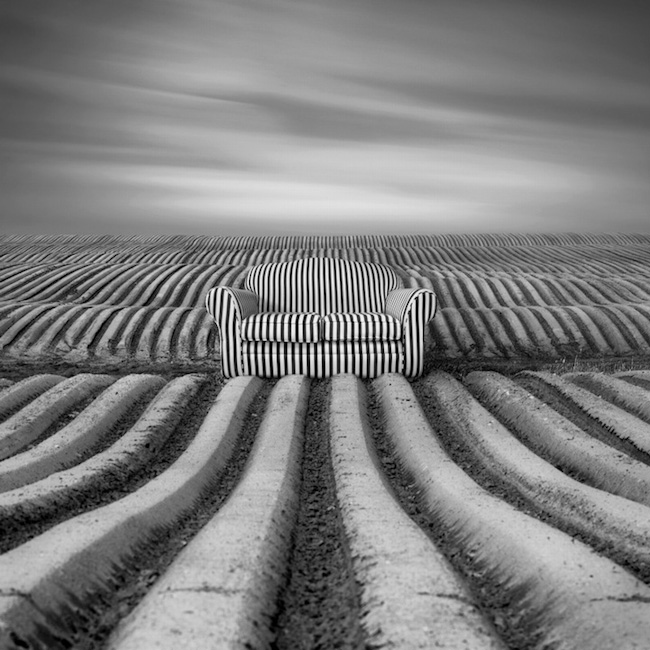 Thoughts
What often strikes my mind as Klimczak's images are viewed, is that his manipulation is so well done, you don't immediately find yourself looking for the flaws, but rather questioning, as if it made logical sense, how all the elements got to where they are; whether an elephant on a boulder, or an enormous briefcase in the desert. In essence, it surpasses simple applause for good technical execution, and delves into meaning. It's a sense of mystery, and cunning use of juxtaposition. Fine art.
You can see more from Dariusz Klimczak on his website, and Behance.
CREDITS: All photographs shared by Dariusz Klimczak are copyrighted and have been used with permission for SLR Lounge. Do not copy, modify or re-post this article or images without express permission from SLR Lounge and the artist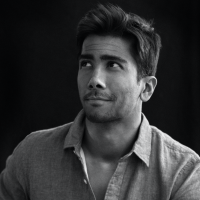 Kishore Sawh
A photographer and writer based in Miami, he can often be found at dog parks, and airports in London and Toronto. He is also a tremendous fan of flossing and the happiest guy around when the company's good.