As we get more serious about our photography, we get more consumed with the particulars. One of those not given too much thought by beginners is color reproduction and keeping it all even and calibrated across the entire supply chain. When we are inspired to shoot or edit in a certain way, and we picture how we want our finished product to appear, that tends to happen on one screen, and hopefully, it's a color calibrated one. The problem comes once the image leaves that screen to be shown on another, and may appear quite a bit different due to poor color management. So what you end up with is a sort of bastard child that isn't quite what you initially created.
This is proving to be more and more of a concern, and frankly more and more of a frustration since we are using so many more screens. Those screens change quite consistently, and that brings inconsistency to the viewing experience. MyLO, the parent company of the Mylie photo management system, has recently announced a very interesting partnership that could spell the end of most of these color woes for most people.
Now, in partnership with X-Rite and its subsidiary Pantone, a global leader in color science and tech, Mylio will be integrating the X-Rite ColorTRUE system into their own Mylio environment. This makes for the first really color-managed mobile photo app and that all images across the Mylio system will now appear the same regardless of the device/screen on which they're viewed. This applies to mobile devices as well as desktops and applies equally to both Apple and Windows users.
Their press release states that the highest level of accuracy will be achieved not only with the ColorTrue plug-in, but when the whole thing is combined with an X-Rite ColorMunki or i1Display monitor calibrator. It would seem, in theory, that if you have another calibration system, it should work nearly as well. Liz Quinlisk, X-Rite's Marketing Director for Photo & Video, says of the system,
MyLO Development LLC is the first company to offer photo editing tools on mobile devices that enable true color management. Mylio users simply need to download the X-Rite ColorTRUE app and create profiles for their mobile devices. The Mylio app will then automatically be color managed – requiring no special color management expertise on the part of the user.
Our writer, Tanya, recently wrote about her take and experience with Mylio, and if you've read it, or maybe even if not, you'll know Mylio is a subscription-based service. This new partnership just brings even more value to that service, and until June 30th, X-Rite and MyLo Development are offering a promotion of free access for 6 months to select Mylio plans for new X-Rite ColorMunki or i1Display customers within the US and Canada.
Source: X-Rite Blog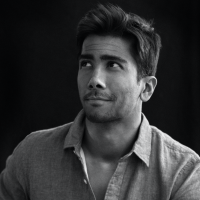 Kishore Sawh
A photographer and writer based in Miami, he can often be found at dog parks, and airports in London and Toronto. He is also a tremendous fan of flossing and the happiest guy around when the company's good.