Welcome to Time Out with Tanya, where I've put my fast paced graphic design career on hold in favor of adventures in motherhood. I'm capturing every moment on camera, and you can come along if you'd like. Sign up for my weekly email here so you'll never miss a Time Out.
A few months ago I treated myself to a new lens as a birthday present to me. I've been eyeing the Lensbaby Composer Pro for awhile now, ever since I had a chance to try one during a photo walk at ClickAway last year. I ended up getting a pretty sweet deal on the Lensbaby Composer Pro with 35 and 80 optic. I also threw the macro extension tubes into my cart for good measure. When they arrived, I was super excited and took them all out of the box immediately. I quickly realized this lens system was going to take some getting used to, so I've been practicing for awhile before letting you all know what I think. Here are my initial thoughts on the Lensbaby Composer Pro.
Switching Out the Optic
Mounting the lens itself to my Canon 5D Mark III was easy and self-explanatory. You mount it just like any other lens. Figuring out how to insert and switch out the optic was another story. The illustrated instructions make it seem like a no-brainer, so I was thinking maybe I got a defective unit when I was having so much trouble getting that little optic out of there. I finally went to the LensBaby website and found some videos on how to switch out the optic. You have to apply quite a bit of pressure when you push down and turn (much like the cap on a bottle of pills). Once I got over my fear of breaking something from pushing down so hard, switching out the optic was easy.
Nailing Focus
Shortly after I bought this lens system, I went to WPPI and made sure I stopped by the Lensbaby booth. I asked them for some tips on making sure my subject was in focus since this was something I had been struggling with since I started playing around with the lens. Here's what they said.
#1. Keep your aperture number at 4 or higher. Wide open apertures will really create a ton of blur and it's harder to nail the focus.
#2. A little bit of tilt in the lens goes a long way. You barely need to tilt it to get that motion blur effect Lensbaby is so famous for.
So, moving forward I kept those things in mind. I've learned a few other tips while using these lenses and I'll share them in upcoming posts on using each specific component.
Softness & Noise
I've gotten spoiled shooting with impeccably sharp glass this last year. My go-to lens, the Canon 24-70mm f/2.8L II gives me razor sharp images 99% of the time, even in low light. You get what you pay for, and at a fraction of the cost, I noticed right away these lenses produce a softer image, especially when shooting in lower light. I knew that would probably be the case going in though, and I'm ok with it. These lenses produce a special effect that's meant to be blurry and artsy anyway. If I wanted tack sharp, I wouldn't be using a Lensbaby.
Fun & Exciting
Sometimes I get in a creative rut and having this lens system around to experiment with has added some fun and excitement to my personal shooting. I'm still trying to figure out how I will use this system in my pro work, but for the time being, I'm enjoying playing around with it and getting some funky results. Learning to master a new piece of equipment or technique is part of the appeal of photography for me.
If you've already mastered the basics of Photography 101, maybe it's time for you to try something new, too.
Stay tuned for articles showing my specific results and feedback on the 35mm and 80mm optic and the macro extension tubes (which really were a super-affordable option for macro photography!) Click here to check them all out at B&H Photo.
More Articles You Might Like:
5 WAYS TO IMPROVE YOUR STREET PHOTOGRAPHY (AND WHY YOU SHOULD DO A PHOTO WALK ASAP)
WHAT IS A TILT SHIFT LENS AND HOW DO YOU USE IT?
LENSBABY'S NEW SWEET 50: YOUR FAVORITE FOCAL LENGTH WITH A TWIST
FIRST LOOK AT LENSBABY'S NEW VELVET 56
CREDITS: Photographs by Tanya Smith are copyrighted and have been used with permission for SLR Lounge. Do not copy, modify or re-post this article or images without express permission from SLR Lounge and the artist.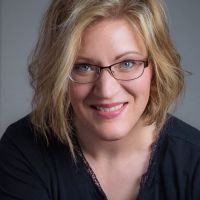 Tanya Goodall Smith
Tanya is the owner of WorkStory Branding Photography in Spokane, WA. Businesses hire her to create story-telling content that sells their high end products and services. She also teachings photographers her unique business model for making serious money as a corporate and personal branding photographer. Find her at
workstoryphotography.com
and
workstoryeducation.com