Mother's Day in the United States is just around the corner (Sunday, May 8th). I'm guessing that none of you are fully exempt from participating in this holiday. If, sadly, your own mother isn't around for you to honor, surely you know a hard working, self-sacrificing, bend-over-backwards-to-take-care-of-someone mother who could use a thank-you; a meal she doesn't have to cook, or a fun gift. If that mom happens to be a photographer, she'll probably love one of these Mother's Day Gift Ideas.
Oh, my goodness, these are freaking adorable! If the photographer mom in your life loves to bake, she'll love these DIY Photography Camera Cookie Cutters. The fun, easy-to-use cookie cutters inclue three different camera molds — SLR, TLR and Rangefinder model cameras. They are made with food-grade BPA free plastic, and are washable in soap and water. The set includes an easy to follow recipe for sugar cookies that bake up in 10 minutes.
I can totally see myself whipping up a batch of these and delivering them to a client with my logo on the frosting. Hmmmm. How can I make that happen? It turns out Canon makes edible ink for select ink jet printers. Who knew? And these handy 2″ cirlce frosting sheets might work for printing my icon and placing it on the "lens cap" of the cookies. Oh, the possibilities!

If your mom photographer owns a photography business or is just getting started, giving her the gift of legal advice could go a long way to ease her mind and allow her to rest a little easier at night. The LawTog's Oh Snap Business Prevention Kit is a handy workbook for gathering all the pertinent information a business owner might need to make sure their business will continue to run smoothly if disaster were to strike. Death, divorce, disability or natural disaster could prevent a business owner from being available to run their business; What if she's suddenly not there to run it and someone needs to step in for her? Does she have all the necessary information for that to happen gathered and organized? The Oh Snap Business Prevention Kit will help her get all her business ducks in a row. Check it out over at the LawTog.
If the talented mom in your life happens to be a food blogger, she'll love the Tasty Food Photography Ebook from Pinch of Yum. After years of trial and error with her food blog Pinch of Yum, Lindsey quit her teaching job and became a full time food blogger in 2014. Now she teaches other food bloggers how to succeed, and the hallmark of her success has been incredible, mouth-watering food photography. At just $29, this ebook that's full of everything you need to know to photograph food for your blog or recipe book is a steal!
It's no secret I'm a total bag junkie and one of my favorite camera bag brands is Aide De Camp. I love the Baily Insert Pouch for my "everyday" smaller camera because it fits right in my regular hand bag or carry-on.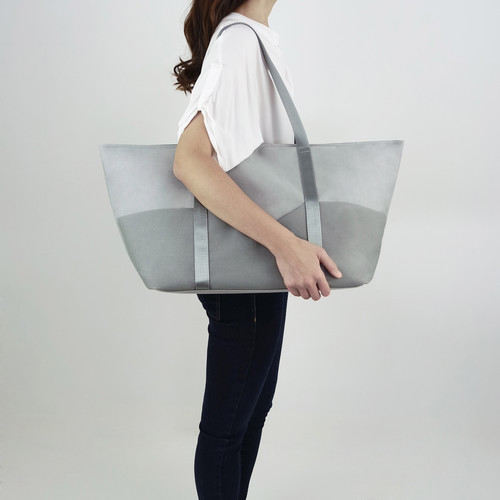 The Nadine Travel Tote is ideal for moms because of the removable diaper changing pad that also acts as a padded laptop sleeve for when the babies are grown. Splurging on a diaper bag that can later be used as a stylish, functional camera bag is super smart.
My absolute favorite is the Valencia Travel Tote, which is really two camera bags in one. I use the smaller bag with the shoulder strap for my on-location camera bag when all I need is my camera, one or two lenses, and a speedlight. I love the durable yet fashionable nylon and leather, and the comfortable neoprene shoulder strap.
The gift of education is the gift that keeps on giving. Most moms I know want to be able to capture beautiful images of their kids, but many don't really know how to take control of their camera to make that happen. If the mom in your life recently got a DSLR camera but finds her images are still lacking that special something, I'm sure she'd love a 'from the ground up' photography course like Photography 101 from SLR Lounge. This is the most comprehensive photography course of its kind I've ever seen (and I even took several in-person college level photography courses back in the day). With over 7 hours of video classes she can watch at her leisure, assignments after each chapter, and a Facebook community of over 10,000 members for support, you can't go wrong with this one.
If your mom photographer is taking the next step in her journey and focusing on photography as a career, more advanced education might be what she needs. If she's into the photojournalistic style so many families – especially moms – are loving right now, you might want to look into one of the many courses CreativeLive has to offer. In fact, Family Photography: Modern Storytelling is on sale right now at Creative Live for just $69.
In this course, Kirsten Lewis teaches photographers how to take meaningful documentary-style family photographs with her unique approach to family photography. Leaving posing techniques and studio lights behind to capture real moments, she shares her techniques for creating the relationships and environments that help her subjects feel at ease and authentically open. With a focus on visual storytelling, Kirsten provides tips for creating client relationships that allow you to honestly document a family, from birth onward, while nurturing a photography business. New ways to approach composition and editing for a beautiful and true-to-reality final product are also be shared.
Happy Mother's Day
Now, if all else fails and you waited until the last minute, fresh flowers will do, but make sure they are indeed fresh and keep in mind she may actually prefer a potted plant, since they last longer. A massage gift certificate could also go a long way in winning her good graces. Really, though, I'd go with a photography course…she'll LOVE it.
Happy Mother's Day to all the mom togs out there. I hope you get breakfast in bed and don't have to clean up the mess afterward. Aside from praises and demonstrations of appreciation and affection, what would you really love to recieve on Mother's Day that isn't included on this list?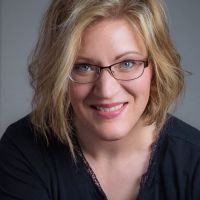 Tanya Goodall Smith
Tanya is the owner of WorkStory Branding Photography in Spokane, WA. Businesses hire her to create story-telling content that sells their high end products and services. She also teachings photographers her unique business model for making serious money as a corporate and personal branding photographer. Find her at
workstoryphotography.com
and
workstoryeducation.com