Every year in December, the team at Lensrentals releases its annual 'most popular rented equipment of the year' data. This barometer of equipment rental patterns is useful for the industry to gauge trends in adoption of new technology, camera and lens formats, as well as change in brand share of the market. For me, it's always interesting to see where the mirrorless trends are heading and what brands are leading the charge, especially when it comes to video options.
Have a look at some of the more interesting observations on the data below;
Sony's camera rental popularity increased slightly in 2018, which might relate to many Canon and Nikon users trialing Sony's mirrorless cameras over the last few years. Trials may have begun to fade slightly with the new mirrorless cameras from Canon and Nikon now available for rental. The numbers next year will be fascinating to watch for the appetite for mirrorless. Early data suggests that the EOS R system is about twice as popular as the Nikon Z options.

Sony increased rental usage with approximately 60% of the growth, which was from new release lenses rather than from existing lenses being rented more often. The new lenses that drove the most growth were:
Canon's overall camera usage has dropped slightly, while Nikon's usage has increased, possibly as a result of the D850 that was released at the tail end of 2017. Many other camera brands witnessed growth in usage in 2018, accounting for a potential slow down in Canon rentals. The data was pulled before the general availability of the Nikon Z6 and Z7 (or Canon R) in November 2018.
The top two lenses have remained the same for many years, with Canon's second generation of its 24-70mm f/2.8 and 70-200mm f/2.8 lenses proving most popular. However, Sony has finally broken into the top three with its 24-70mm f/2.8. In 2019, it's worth tracking how the 70-200mm III will fair, especially given the way Sony's 70-200mm did this year, moving up from 16th to 6th on the most popular list of rented equipment.
Panasonic's growth was all because of these 3 lenses:
The 12-35mm is by far the most popular Panasonic lens ever, followed by its 35-100mm as the 2nd most popular Panasonic lens to date.
Sigma and Tamron continued mild increases to line with their quality improvements across their range of lenses.
For a full look at all the information and details, be sure to check out the entire article  by Zach Sutton here;
What do you you think of these numbers? Are the trends they've identified lining up with your gear usage and work? Let us know in the comments.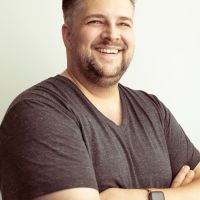 David J. Crewe
David J. Crewe is a full-time commercial photographer and Senior Editor with SLR Lounge. Based out of both Southern California & Las Vegas, Nevada. View his work and blog:
DavidJCrewe.com
Follow his Instagram:
@DavidJCrewe