After the last year of incredible releases in the mirrorless market, the rumors just keep flying about what Canon is doing in 2020. The latest, is more on the front of additional details on an system that was rumored earlier in 2019. Initially speculated to be a 100mp monster, it now seems like the camera is a little more "manageable" at 45mp with IBIS, but still jaw-dropping with a rumored 8K RAW video capability! Let's have a look at the details;
[Related Reading: Canon Rumored to be Working on 100MP Mirrorless with IBIS]
Canon EOS R5 Specifications:
Named the Canon EOS R5
45mp full-frame CMOS sensor
IBIS

5 stops with IBIS alone
7-8 stops of correction when used with in-lens stabilization

12fps mechanical, 20fps electronic
Scroll wheel added to the back
No touch bar
Liveview/Movie toggle like previous EOS DSLRs
Larger capacity battery, but looks like the LP-E6
8K @ 30fps*
4K @ 120fps
4K @ 60fps
Built-in 5GHz WiFi
New battery, but the same shape and compatibility as the EOS 5D Mark IV
Announcement ahead of CP+ next month
Launching in Summer 2020
Canon EOS R6 Specifications
Not nearly as much is "known" on the R6, but here are the "CR2.5" level rumored specifications for the R6;
20mp full-frame CMOS sensor
IBIS
12fps mechanical and 20fps electronic.
4K @ 60p
New battery (Not sure if it's the same as the EOS R5)
June 2020 launch (We think a May announcement)
Final Thoughts
Personally? I suspect that 8K RAW video* must be some sort of typo, or it must be confused with the potential for 8K raw timelapse frames from a 45-megapixel sensor like the Nikon D850. Not only would 8K RAW video be totally unprecedented for this type of camera, but it would also probably be extremely impractical. The reason: heat dissipation. Just look at cameras like the REDs that offer 8K RAW, or any of the Canon C-series cinema cameras: They're massive cameras, with dedicated heat dissipation tools. A body like a 5D or EOS R would quite literally have a total meltdown every time you tried to record 8K RAW video on a warm sunny day. On top of that, with our luck, it'll likely still just have a single memory card slot!
Based on these specs, and the 8k RAW video…we figure that it'll come in at least around the $5500 zone or higher…but…if it somehow falls into that 3k range…wow…Canon definitely would have an amazing winner on its hands! So what do you think? Do these rumors hold water? Where do you think the price will come in? Let us know what you think in the comments below.
**Update** the Canon Rumors team has removed the 8K RAW details with the following statement "Update* I have removed the "RAW" part of the 8K @ 30p video specifications, I thought I had done that yesterday. The source that confirmed some of this stuff is unsure of what sort of 8K the camera has."
Check Pricing & Availability of Canon Mirrorless Products Here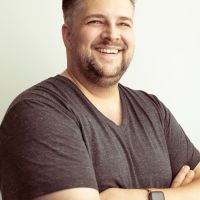 David J. Crewe
David J. Crewe is a full-time commercial photographer and Senior Editor with SLR Lounge. Based out of both Southern California & Las Vegas, Nevada. View his work and blog:
DavidJCrewe.com
Follow his Instagram:
@DavidJCrewe