It's been quite a tech heavy week, but I guess given the way the world is heading, we should all be used to that. Still, for photographers there were definitely some notable software related announcements that should have many of us reaching for our phones and tablets.
Google, having just recently leapfrogged Apple as the World's most valuable company, debuted its fifth major iteration of its mobile operating system, Android L, as it is to be known. Not just a new pretty face, it's heavy on the side of photographic upgrades; all around allowing much more fine-tuned, manual control of image capturing and developing. Most notable, must be the native RAW (DNG) support at the OS level. RAW image capture has previously been possible on Android, but not without a work around and wasn't reliable. Now, it's for sure, Android L will allow RAW shooting in Adobe's DNG RAW format. This may have beneficial not just for capture, but for transfer if wirelessly connected to a stand alone camera.
Also from Android L is a new processing pipeline, which essentially should eliminate unnecessary restrictions by software that interfere with the capabilities of the hardware. From now, it seems your hardware will really be the limitation. This should mean quicker responses, and quicker capturing, without having to involve any third party application or script. Apparently Android L users will see support for high-dynamic range, and 'proper' manual controls: exposure comp, metering, tone curves, focal distance, shutter speed, and ISO.
This, combined with the new aperture iris mentioned yesterday coming off the heels of each other, seems to be leading mobile phones to a new level of image capture performance. Oh, and you can get it now. Sort of. It's the first time early access has been given to a development version of Android OS.
Shutter By StreamNation
StreamNation isn't a company that's come out of nowhere to offer mobile solutions. They've been around for a while, and with that being rooted in cloud storage, aimed at photographers. It would almost seem sensible then that they would boldly step into the App market. Their offering? 'Shutter by StreamNation,' which they're also calling 'the infinite camera.' Touted less for its actual capturing capabilities as for it being,

…the first camera app that gives you an unlimited camera roll with smart storage management, unlimited sharing, several filter choices, album management, and background upload.
So the actual manner of capturing is less their focus right now, but for some, having infinite, free, cloud storage is enough to move them from whatever other camera app they're using. It's not as if the interface isn't beautiful either, it's very attractive, simplistic, and easy to navigate, with its bright iOS7-esque quasi-translucency, and intuitive function buttons, it's an all round nice app to look at. It also offers up a host of filter, editing, and sharing options, and hour long video recording/sharing options unlike most other camera platforms. This is attractive, and honestly to be able to shoot, and have images and video store directly in a cloud and not take up space is brilliant.
The meat of the attraction however, is the storage function. Initially, it was to be capped at 5GB per account, and some may even see the 5GB limit present in their settings, as that's what it was when the app was submitted to Apple. Allegedly, it was upon hearing of Amazon's unlimited storage solution that they decided to do the same, so even if that is appearing in your settings, take comfort in knowing that the app is already functioning without the limit.
So the catch? Well, there isn't one, necessarily. It doesn't seem that there are any ads to contend with, nor any sneaky info sharing or photo mining, that I'm aware of, yet. What Shutter seems to be, is essentially a marketing and referral program to win users over to StreamNation's computer based, paid cloud storage services. I've downloaded it and it's currently synching my camera roll and Photo Stream, and with that capability, I may just use that from now on, and stick to ProCamera for capture.
You can learn more about Shutter here.
Source(s): StreamNation, Apple, Imaging Resource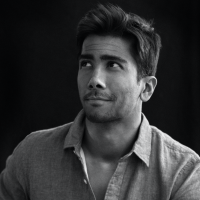 Kishore Sawh
A photographer and writer based in Miami, he can often be found at dog parks, and airports in London and Toronto. He is also a tremendous fan of flossing and the happiest guy around when the company's good.