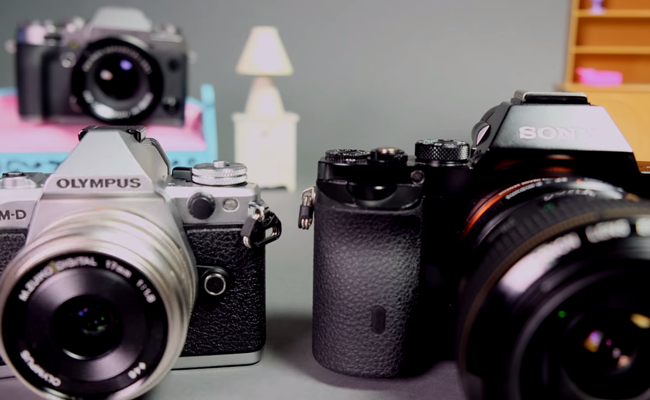 The Camera Store TV is known for their great video reviews of some of the latest and greatest gear on the market. But today, we have another sort of CSTV video to share – a short stop motion satire regarding the state of the Mirrorless camera market.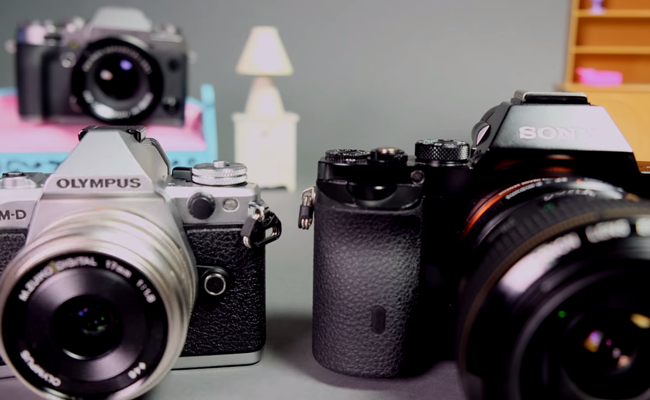 It is a rather hilarious look at each of the mirrorless camera makers and their flagship mirrorless cameras: Leica, Sony, Fujifilm, Olympus, Panasonic… oh, Samsung too, are all there. This will be a great way to put a smile on your face, and get your hump day started.
Being a Sony owner, I thought it was rather funny, the bit about the A7 feeling insecure 'wearing' the Canon lens. The Samsung portion was rather funny as well, being the camera that can do what all the others can, but has to constantly remind them of that fact.
I was sort of bummed that Fuji didn't say anything, but it was rather funny to see the A7 gawk over the X-T1, given the recent move I made from an X-T1 to an A7 II.
What was your favorite bit from the video? Leave a comment and let us know!