If you walk into a room full of photographers and ask them what the advantages of a mirrorless system are, 9/10 will probably mention size/weight in the first 1 or 2 answers they give. But is mirrorless a one trick pony? Is that the only advantage that mirrorless holds over traditional mirror-based SLRs?
No, its not, and the funny thing is, if you ask me, the size/weight savings of mirrorless rank near the end of the list of reasons that I decided to buy into the mirrorless system that I did (Fuji). Coming from Canon, if it was really just about size/weight, I would have just bought an SL1 and called it a day.
It is a common theme I see though from people who do not own a mirrorless camera yet: the assumption that mirrorless is all about size/weight. Whenever a new lens is released, you hear "That is huge, you might as well still own an SLR," or something along those lines, demeaning a great optic because of its size. Sure, for some people, maybe the size/weight is the primary reason for switching, but I would hazard a guess that if you actually asked, the percentages would be much lower than you think.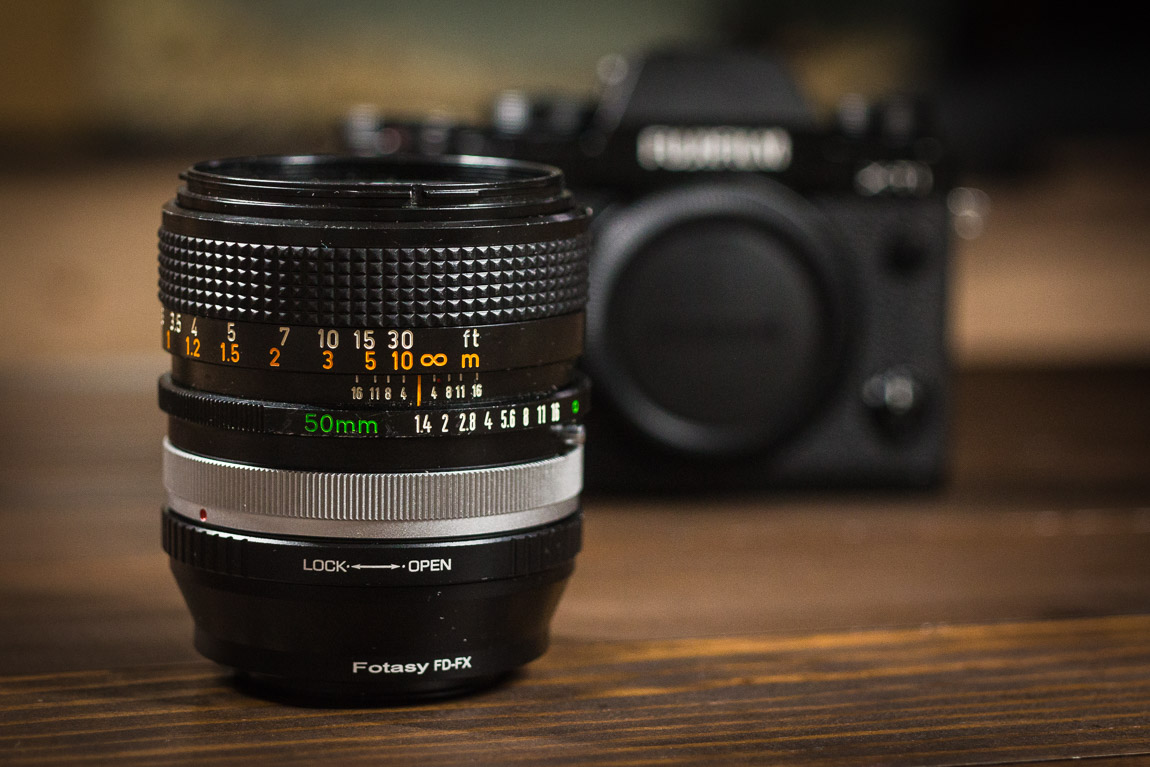 I mean sure, I like the size/weight savings, but I look at them as more of a side benefit, rather than a reason for me using the system. I made the switch because of the versatility of my lens choices. I am able to use virtually any lens I want (via adapters ofcourse), and the advantage here over an SLR system is enormous.
I have an entire fast prime lens kit right now that cost me less than $250. They are all vintage Canon FD, Nikon F, and Olympus OM mount lenses that I have come to love. Having the ability to use them without any quality loss on my Fuji X-T1, and going further, the ability to manual focus accurately & easily, far outweigh my affection for the size/weight of the camera system.
[poll id="77″]
In fact, I would say that I actually may prefer slightly larger mirrorless systems. I say that for one reason, battery life. I would be perfectly happy with an X-T1 that was .5-1 inch thicker if it meant the camera could support a larger battery. But that is just me, and as I have said, the size/weight means little to me.
Other reasons to go mirrorless (that aren't size/weight related) include features like being able to see your image in the EVF (complete with exposure, white balance, depth of field, etc), before snapping the shot. Frequent firmware updates to improve or add functionality are another advantage not usually seen in the SLR world. I could go on listing other advantages, but many would be camera specific and thus not super relevant to the mirrorless segment as a whole.
Don't get me wrong, the size/weight of my Fuji system is nice, but it is not the be all-end all of a mirrorless system. So can we please stop acting like it?
Do you own an mirrorless camera system? If so, was the size/weight savings a primary factor in your decision to switch? Leave a comment below and let us know what you think!