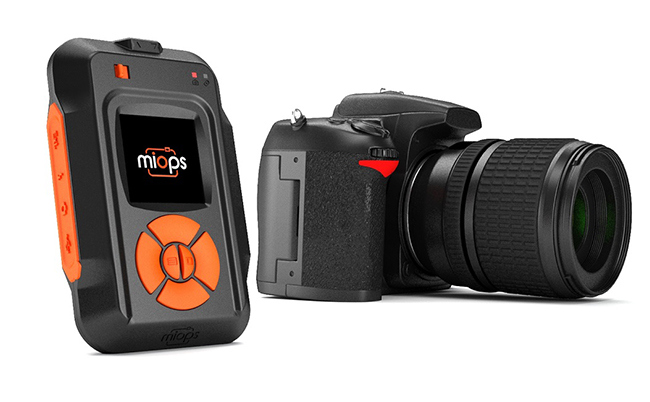 Whether you're shooting lighting photos, high-speed splashes or even HDR, there's a gadget that can do all that and more, right at your fingertips.  It is called MIOPS Smart.
MIOPS Smart has built-in light and sound sensors, and it is a running a powerful software to trigger your camera or flash unit at the exact moment. You can capture lightning photos without missing a single bolt, or you can trigger your flash unit at the exact moment when a balloon pops. MIOPS Smart has HDR mode, so you can take photos with different exposures in just a few steps.
These are just the basic functions of MIOPS Smart. It enables you to take sequential pictures for time lapse videos. You just need to specify the number of pictures and the interval. MIOPS Smart takes care of the rest. It is supported by a dedicated smartphone app, so you can configure MIOPS Smart using the screen right at your fingertips. Advanced scenario mode enables you to combine sound and light sensors along with other functions like delay and time lapse. You can even hook up an external sensor to MIOPS Smart, so you use almost everything as a trigger event for your photography. This little gadget will take your photography skills to the next level.
The winner will get a MIOPS Smart Unit which retails for $239 with all the required connection cables. You will have everything you need to get creative with high speed photography!
See what you can do with MIOPS Smart and get more information on their website here.