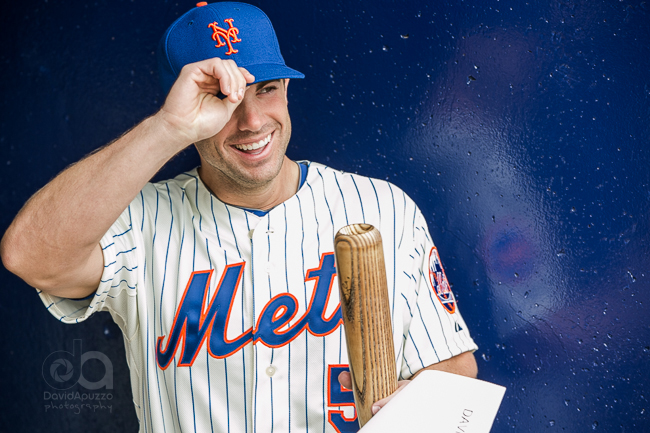 MLB Spring training: the time of year the boys of summer dust off their caps and head back to the diamond to prepare for the upcoming season. For all of us, spring training is a sign that warmer weather, longer days, and baseball is on its way.
Today, on Opening Day 2014, we speak with Connecticut based wedding and commercial photographer David Apuzzo, who was given the opportunity to step out of his normal work and shoot Mets Spring training for metsblog.com. Knowing David is not a sports photographer, I jumped on the opportunity to speak with him about photographing something far from his normal work.
[REWIND: WHAT I LEARNED FROM MY FIRST EXPERIENCE ON THE SIDELINE OF A PROFESSIONAL SPORTS EVENT]
Can you give us a brief description of who you are as a photographer?
The best way I can describe who I am; I'm David Apuzzo. I am an individual and photographer that loves the hustle, being creative, staying true to myself, and working hard to achieve each and every one of my goals. I want to shoot as much as I can, and try new things along the way.
I wake up every day with the attitude that I truly believe; I have still yet to take the best photo I'm ever going to take. That is what keeps me reaching and keeping me inspired.
How did you get started in photography?
I picked up photography in College. I was going for Graphic Design and after receiving my Associates Degree, I switched schools and found myself at a crossroad of what to pursue further. I wasn't sure Graphic Design was where I wanted to be 100%, so I took a few other art courses, and eventually stumbled onto photography and fell in love with it. Everything from photo to the process (which was film at the time), the work, the creativity, and all the mechanics of the camera. I then switched my major to Photography and received my Bachelors degree in the art just a few years later.
You shoot beautiful wedding and commercial photography. You recently shot at Met's Spring Training and a Met's game last year. Can you tell me a little more about the experience?
Thank you, I'd say, growing up as a METS fan I could have never imagined being put into this situation. When given the opportunity by metsblog.com, I just couldn't pass it up. I took the trip down to Florida and it was the best choice I could have made for myself. Everything from being on the field with the players, to photographing everything that was happening, and getting to meet some of the players in the process and make those connections is something I'll never forget. It's been a few weeks since I was there and I still have to pinch myself to prove it was real.
What was the most surprising thing in terms of photography you learned entering into sports photography coming from a wedding and commercial photography background?
I don't think anything really surprised me from a shooting stand point, but what I do know is it's a whole new ballgame down there. (Yes, I just went there with that pun) The contacts, the flow, the hustle, the action, in some way it's just like shooting a wedding where you are capturing moments and waiting for those right times to shoot. You take note of a players routine and just wait for your shot.
I wanted to make a connection in a photograph that not only I wanted to see, but also in some other creative way that makes them a little more personal to the players.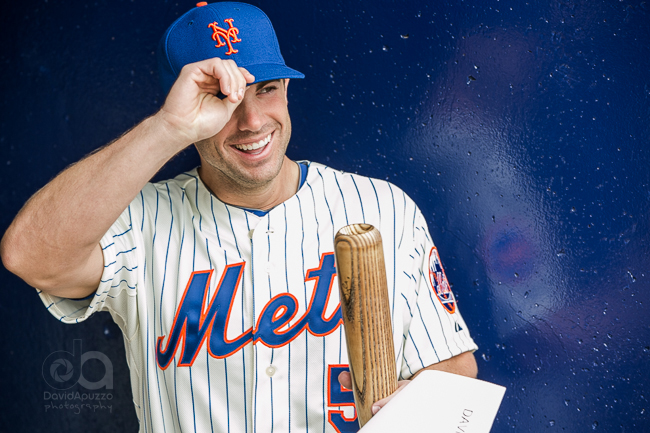 What gear did you use to shoot Spring Training?
Canon 5D Mark III
Canon 70-200mm f/2.8
Canon 35mm f/1.4
Canon 85mm f/1.2
[REWIND: SPORTS PHOTOGRAPHY-THE COMPLETE GUIDE FROM LENSES TO BODIES}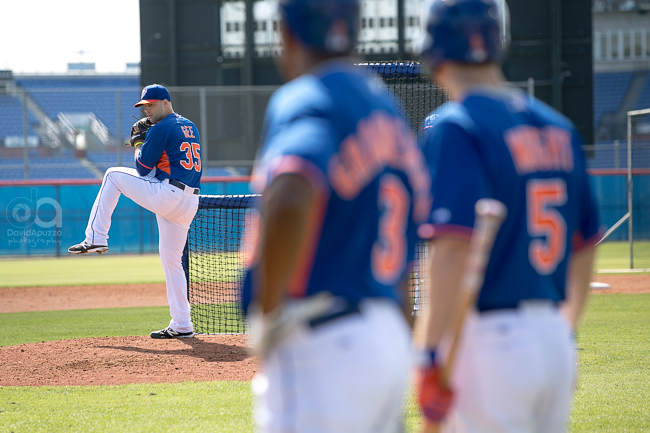 Do you have any advice for a new photographer starting out?
Photography is a very competitive way to make a living. You need to separate yourself from the rest. The only advice I can give is to stay true to yourself, your style, and your way of shooting.
Don't shoot in the same way as the next person, be an individual that someone can recognize what you do and have nothing to compare it to. You need to hustle, work hard, and stop at nothing to achieve your goals.
You can see more of David's work here: Website and Facebook
CREDITS: All photographs by: David Apuzzo are copyrighted and have been used with permission for SLR Lounge. Do not copy, modify or re-post this article or images without express permission from SLR Lounge and the artist.
Chris Nachtwey
Chris Nachtwey is a full-time wedding and portrait photographer based in Connecticut. He is the founder and creator of
35to220
a website dedicated to showcasing the best film photography in the world. Chris loves to hear from readers, feel free to drop him a line via the contact page on his website! You can see his work here:
Chris Nachtwey Photography