Before we get any further, let us dispense with the commentary regarding 'why would anyone shoot film nowadays?' and accept that people do (and not all are 'hipsters'). For whatever reason someone may want to shoot film, be it to relive days past, or hone their analogue skills, or just because they enjoy the look, there's a growing body of photographers who are still much in love with film in all formats. Aside from cathartic recreation, many professional photographers and enthusiasts are shooting film in conjunction with digital for actual paid engagements, our own Jay Cassario being one.
For all its merits, one area where film just can't compare to digital is the areas of data management and camera customization. The workflow of digital is much cleaner, faster, more organized, and thus more convenient. A company called Promote Systems has developed a product called Meta35 to help bridge this gap. In the simplest terms, Meta35 assists you, the photographer, by allowing for the 'easy' importation and organization of your film camera's metadata.
Meta35 is a small USB device and software package that work together to:
Transfer shooting data from a film camera directly to your computer.
Embed the data into your scanned images.
Customize camera settings to your liking.
Store custom settings configurations as presets.
Meta35, very coolly, though with a sense of antiquity, could also allow you to adjust your camera's internal firmware settings. Yes, 'firmware settings' for film cameras that could include button functions, AF activation, focus point wraparounds, and auto film rewinding. There could actually be more available to you but much depends on the make and model of your particular camera. Currently the line-up of supported film SLRs is as listed:
Canon EOS­1V
NikonF100,F5,F6 ,N90S,F90X,N90,F90
Minolta Maxxum/Dynax/Alpha 7 , Maxxum/Dynax/Alpha 9
Compatible with the Windows 7 SP1 and up and Mac OS X 10.9 and up.
So in the twisted words of 'Slider,' the list isn't long, but distinguished.
Really the system is all about software. So you shoot as you normally would, except no need to meticulously write down camera settings of each shot. Once each exposure in your roll is shot, you would then hook up the camera to the computer via the USB device, where the software will draw the roll's metadata from the camera. Your images, clearly will have to be scanned to get them on the computer, but then they can be synched with the metadata which can then be sent into whatever other software like Lightroom, you like.
So, this isn't something that is going to get rid of all the work for you, but gives you a way to keep your analogue photos with appropriate metadata, making for easy organization. One problem I see is that it's not exactly cheap, considering it's $149, and you need to have a separate one for each brand of camera. This is something I don't like, but no doubt perpetual film shooters will see that value. It's a nice idea, if only for a niche market.
You can find out more here on their site.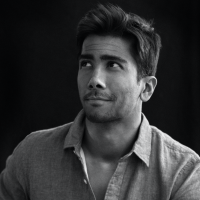 Kishore Sawh
A photographer and writer based in Miami, he can often be found at dog parks, and airports in London and Toronto. He is also a tremendous fan of flossing and the happiest guy around when the company's good.