On October 5th, Adobe released a few updates, one of which was to Lightroom CC. As usual, many of us will have immediately updated via the Creative Cloud desktop app. Unfortunately, this update not only brought new features (some of which people are not too happy about anyway) but also came with a host of bugs, rendering Lightroom practically useless. In some cases, Lightroom wouldn't stay open for longer than a few seconds, preferring to crash continually.
We cannot underestimate the difficulties this blunder could have caused. Sure, for some of us, it may not have been a huge issue but I can only imagine the pain it could have caused if a) I was in the midst of a vital project or b) was running a large studio with multiple people reporting issues. If either of those categories apply to you, then you have my sympathies.
Thankfully, Adobe has now rectified the issue. If you have been suffering from the crashing bug, please click here and follow the instructions to update Lightroom. It's worth noting that my computer required a restart before this update appeared.
Apology From Lightroom Management Team
Along with the update has come an apology from Tom Hogarty and the Lightroom Management Team. According to Mr Hogarty, it would appear as though this update was not properly tested and shipped despite full knowledge of a bug. Admittedly, they did not know the bug would be so widespread but it certainly does not instill confidence for the future.
If you'd like to read the apology in full, please click here.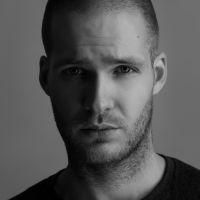 Max Bridge
Max began his career within the film industry. He's worked on everything from a banned horror film to multi-million-pound commercials crewed by top industry professionals. After suffering a back injury, Max left the film industry and is now using his knowledge to pursue a career within photography. Website:
SquareMountain 
Instagram:
Follow Author