Starting November of every year, our inboxes fill up with Black Friday, Cyber Monday, and Christmas promotions.  The sheer quantity is overwhelming and makes them easy to tune out and dismiss. Does your inbox look like mine?
But if you navigate this time of year strategically, photographers can save thousands on annual business expenses.  From gear to software and even critical business services, the 10%-50% off here and there, spread throughout your business, can have a significant impact on your bottom line.
Here's how to maximize savings and avoid buyer's remorse during the holiday sale season in 2018.
1. Compare Prices at All Major Retailers
Most retailers run the same deals since prices are generally are set by the manufacturers.  For example, the 2018 Black Friday deals for the $500 off the Canon 5D Mark IV or $1000 off the Sony a9 can be found on B&H, Amazon, Adorama, and many other places.  For your convenience, we've listed the Best Black Friday Deals here, along with links to both B&H and Amazon.
Every once in a while though, you'll find price discrepancies, more commonly with gear bundles and smaller brands who might not enforce their MAPS (minimum pricing) as strictly or who might have special partnerships with certain retailers.  It's worth checking Amazon, B&H, and Adorama, along with others like Costco, prior to pressing that "Complete Purchase" button… just in case.
2. Understand and Utilize Return Policies
In 2018, returning purchases has never been easier.  This makes most of your purchases "risk free" and gives you some time (usually around 14-30 days) to determine whether or not a piece of gear is right for you.
The main challenge many of us face is the stigma of returning items.  We somehow think that we are hurting the business or doing something dishonest.  While there are people who abuse policies by returning dead Christmas trees after the holidays or worn down couches 5 years later, if you're returning an item within a reasonable time frame and following the retailer's policies, then you have absolutely nothing to be ashamed of.  In fact, this is simply a loyalty-building expense that most of these companies have already budgeted for.
Here are the return policies of our favorite retailers:
3. Is a new version coming out?
Many retailers use the holiday season to clear out old inventory of a product prior to releasing a newer version. This business decision is what allows them to offer such significant discounts, and what provides you with a great opportunity to save on gear and software.
But if you're the type that wants the latest and greatest, do your research on when the next version is coming out (on reddit, Facebook groups, and rumors forums) before making your purchase. Otherwise, you might catch a case of buyer's remorse (like I still do every time I buy an apple product).
4. Think Beyond Physical Gear
The best deals from Canon, Sony, Nikon and other big players are exciting, but you'll save even more with digital products, subscriptions, and services. Digital products and services typically have higher margins and are therefore much more likely to offer sales in the 30%+ range during the holidays.
Here are a few notable sales this year that fall into that category:
SLR Lounge Education 30% Off – Link
Adobe Creative Cloud (12 Month Subscription) – $150 Off –  Link
CreativeLive – 60% Off Trending Classes –  Link
Honeybook – 50% off your first-year subscription –  Link
[See our full list of the Best Black Friday Deals]
When in doubt, go through your business expenses from last year and do a Google search for  "[business name] black friday" and you should find ways to save on things you already use.
4. Focus on Necessities
While it's easy to focus on big major purchases like cameras and lenses, start first with the things that you know you'll need in the upcoming year.
The best examples are AA batteries and memory cards.  Almost every photographer I know could use a new set of memory cards.  Maybe their current set is from 2012, or maybe they're still using 16GB cards with cameras that average 15MB per image.  Holiday sales are a great time to save 30% to 50% this critical part of any photographer's gear kit.  Here are the best memory card deals we've seen this year:
Necessities also include things you SHOULD have already purchased in your business but you may not have because of budget constraints.  For example, every photographer SHOULD calibrate his or her monitor, but many haven't because the color calibration tools aren't cheap.  If this describes you, then the Black Friday sale for $100 off the Datacolor Spyder5ELITE is something you should look into.  The same goes for software that could save you time or improve your business like studio management software, album design software, or security cameras for your gear storage areas, and more.
[See our full list of the Best Black Friday Deals]
5. Avoid Scams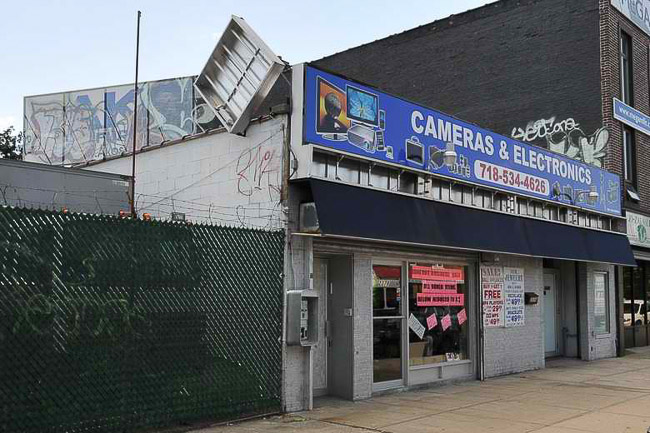 If a sale is too good to be true, then it is. Remember, big brands are usually the ones who dictate the sale prices, so avoid anything discounted far below the prices of the other retailers.
Also, stick to reputable retailers like Amazon, B&H, Adorama, Best Buy, Costco, Ritz Camera and others that have been around for a while.  For more info, see our article on how to avoid scams.
Conclusion
If you can avoid pulling out your hair from all of the emails and Facebook ads, then there's a significant chunk to be saved during these holiday sales. We hope you enjoyed this article and welcome your comments below.