With social media holding a dominant presence for businesses of all sizes, are you utilizing it to the best of your ability to gain new clientele for your photography business? Is there one specific social media platform that yields that has the highest ROI? Or do multiple facets of marketing make up the best marketing strategy for getting new clients in the door?
For this Candid Chat we asked our community of 20,000 photographers the following question:
What marketing platform/strategy has yielded the best results for getting new clients?
We are going to provide insights as to what works best for some of the photographers in our community as well as plenty of valid and valuable resources that will bolster your marketing strategies! The goal here is to learn from our peers through their trail and error process. Please note that location plays a huge factor in the results of these strategies, i.e: what works for someone in a larger city may not work for those in rural towns.
Which marketing platform gives you the most client leads for your photography business?

— SLR Lounge (@SLRLounge) June 5, 2019
Instagram
With IG taking the lead in our Twitter poll, I thought it would be a fitting first contender. We've beaten a dead horse when it comes to how IG has become the new "portfolio" for budding and pro photogs alike but is it actually a good lead generation platform? Ever since FB took over IG, ads have become simple to create become a great lead gen source for photographers.
Additional Resources:
Facebook
FB is easily one of the first social platforms to capitalize on consumer usage and feed their database personalized ads pertaining to their interests. The FB Ad backend is simple to use and lets you pick filters for age, location, and interests.
Additional Resources:
Pinterest
How does Pinterest drive traffic to your site and bring clients to you? One of the biggest benefits of Pinterest is that each image is linked directly to the webpage from which it is "pinned." Generally, the more your images are pinned, the more referral traffic you will receive. Pinterest is also a bridal search engine for decor, couples posing, engagement sessions, and pretty much everything else under the wedding planning umbrella. This specific platform is more catered to wedding clientele.

Additional Resources:
Blogging & SEO
One of the simplest marketing tools a photographer can implement when considering how to get more wedding clients is SEO. Working on SEO for your website is like working out at the gym – you likely know what to do and how to do it already, but the hard part is staying consistent and motivated over time.
Additional Resources:
Word of Mouth/Networking Events
This last one is almost an ancient practice, or often unheard of, for newer photographers in the market. Actually meeting potential clients at Bridal Shows or Wedding Shows is still an incredibly successful way to pull people into your studio. Although forms of communication have evolved over time, there is nothing people trust more than a recommendation from a good friend or a strong in-person connection. If you are wondering how to get more wedding clients, credibility is key no matter what choice of lead generation you look at.
Additional Resources:
Conclusion
We want to hear from you – what strategies/platforms have worked for you in the past? We hope that the answers provided from the community have reassured you in your marketing practices and that these articles provide tons of tidbits of information to jumpstart any possible new tactics you have for lead generation!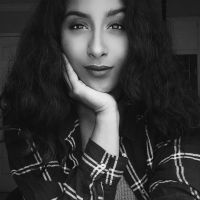 Shivani Reddy
Shivani wants to live in a world where laughter is the cure to pretty much everything. Since she can't claim "Serial Bingewatcher" as an occupation, she'll settle for wedding/portrait photographer at Lin and Jirsa & marketing coordinator here at SLR Lounge. For those rare moments when you won't find a camera in her hand, she will be dancing, eating a donut, or most likely watching Seinfeld. Follow her on Instagram:
@shivalry_inc