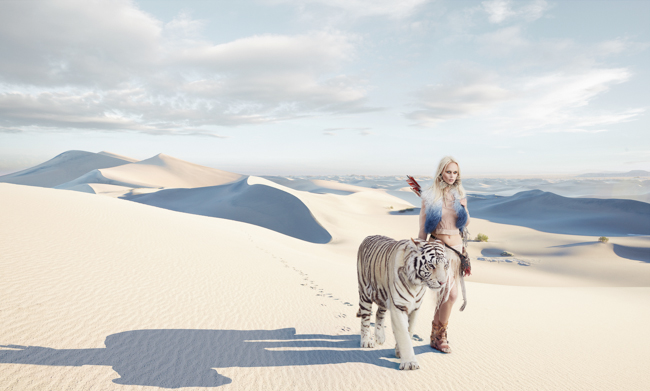 If you wanted to learn photography twenty years ago, and I mean well enough to make it your vocation and make a mark, you'd likely have to make it your vocation and dedicate your considerable time and energy resources to doing so, because the information just wasn't around in the abundance as it is today. Or rather, if the information is always there, it was only there for those who paid their dues. The techniques and tricks that many of us sort of take for granted now were much more closely guarded trade-craft secrets, or at least the only way to learn some of it was from established pros you'd only get to know through working the grind.
People like Chase Jarvis came around and decided to share the wealth to a great audience given the reach of the Internet, and then seeing the voracious appetite, there were others, (like ourselves), who began to give even more because there was just a massive vacuum to be filled, and we were able to do it. So learning the technical side of textbook execution in photography can be done with a steep curve, but a few areas of the business of photography are still guarded or less talked about. Marketing is a big one.
As the information is there for all and the learning curve so steep, there's more good imagery out there than ever, so you've not only got to be able to execute, but you need to be seen. If there's a lot of cream, you've got to be the cream that rises, and even then good work isn't enough to make you successful. You must find a way to get in front of the line, in front of the clients you want, and then sell them. Erik Almas has some good advice for those of you who'll listen.
Many of you will be aware of photographer and educator Erik Almas, a wildly successful Norwegian expat creative who has made the U.S. his home for decades, and commercial photography his living. His client list includes  Absolut, Microsoft, Nike, American Airlines, Pfizer, Ritz Carlton, Toyota, and Credit Suisse. His work is stellar and shines brighter when you listen to what he has to say and how he says it. Almas, it appears, just wouldn't kick dirt in anyone's face, but approaches his advice with humility. This is not the easiest feat when you consider his success and his tips and advice on marketing, especially to large (read: big budget) clients.
As a portion of his PRO EDU Composite Photography Tutorial, the video herein are some choice words on actually selling your work. Almas actually goes into specifics on how to get an edge, and how to be seen and listened to. It may be, mind you, a bit much for many photographers when you hear that every quarter, Almas and his team send out around 8000 postcards and 20,000 emails to potential clients. Or that he contacts his top dream clients each month with new work geared in their direction.
That's a lot and more than you may need or care to do, but what it says out loud, or screams rather, is that you NEED to be marketing yourself as hard as you work on your imagery. His advice can be applied to anyone, and really it's preaching a smart hustle with specific examples.

He's a large volume of useful information for any creative, and you should take some time to watch this clip, and our own interview with Almas where he gets particularly insightful and soulful.

You can find a lot more of Erik's work on our site, and, of course, his own site, and Facebook page. And more about his DVD, On Aspects of Image Making in the SLR Lounge Store.
Source: Fstoppers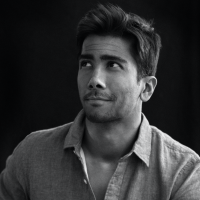 Kishore Sawh
A photographer and writer based in Miami, he can often be found at dog parks, and airports in London and Toronto. He is also a tremendous fan of flossing and the happiest guy around when the company's good.