If you've subjected yourself to my offerings here on SLRL over the past year, you may have noticed that when I do speak in awe of professional photographers that belong to the 1%. I do so most often about Mario Testino. The native Peruvian tends to shoot fashion, and he does so with real elan, yet without seeming too off the wall, or flamboyant. His attitude in interviews seems to echo this, and there's this sense of serenity he has even in some heavy shooting situations that I'm sure lends well to the caliber of work he is able to produce. Even if you don't like his work, you should at least respect it.
But how does a man like this operate? How does he behave to accomplish what he has? What gear does he use, how does he interact with his subjects, what does he do to keep re-affirming his podium spot year after year, project after project? To answer these questions you could watch, collectively, all the interviews you can find with him on YouTube and read the rest, or perhaps speak to him in person, should you be so fortunate.
If not, I think there's an awful lot that can be deduced from watching his behind the scenes videos, watching him very closely, and listening to what he says – and what others say of him. The devil's always in the details, and if you're perceptive, you can learn a lot.
Testino was charged, or honored more like it, with shooting the entirety of the 100th edition of Vogue China. While he's shot celebrities for decades, and has long lasting relationships with iconic brands like Dolce & Gabbana, with whom he and model David Gandy managed to re-shape the physique of men in fashion, Testino's relationship with Vogue seems to have no equal.
This project is a huge step for Vogue and China with what they wanted to portray, and it's interesting to hear what Testino has to say about the challenge. It's the first issue to feature all Chinese models, and joining contemporary fashion and culture with a reflection of the past. In the BTS video, you'll notice how different the shots from different eras had been shot, and you also get to see just how involved a photographer can be in the planning of a feature shoot and publication, from the conceptual ground up to execution.
Listening to how Testino operates and seeing the variable styles he shoots, and his versatile operating modes between photographer, concept designer, and editor are inspiring to say the least.
To learn more and follow along with Testino check out his site, Instagram, and see his history with Vogue, here.
Source: Fstoppers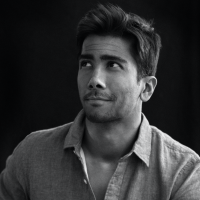 Kishore Sawh
A photographer and writer based in Miami, he can often be found at dog parks, and airports in London and Toronto. He is also a tremendous fan of flossing and the happiest guy around when the company's good.