UPDATE:
Thank you for entering the MagMod + SLR Lounge Giveaway. The giveaway app randomly selected a single winner, and out of the 6,000+ entrants, the winner is…Lukas Janik from Poland! Congratulations on winning the bundle of prizes!
If you didn't win, no worries. We'll have another giveaway coming up soon with another great giveaway partner, so stay tuned for that!
ORIGINAL ARTICLE:
Our friends at MagMod just released version 2 of their modifiers. These are now optimized for round-head flashes, are up to 40% lighter, have stronger magnetic attachments, and have completely redesigned gels .  To celebrate, MagMod and SLR Lounge have joined together to give away some amazing gear and world-class education!
One lucky winner will receive a MagMod bundle that includes a Professional Flash Kit 2, Pro Creative Gels, and Pro Artistic Gels, as well as a one-year Premium Membership from SLR Lounge. Wherever you're at in your photography journey, this combination of prizes will no doubt open up new levels of creativity and allow you to expand your portfolio.
The Giveaway Prizes – MagMod Bundle and SLR Lounge Premium Membership
Here's a quick look at the prizes offered in this giveaway.
The Professional Flash Kit 2 has everything you need to create epic images quickly and easily. Control or diffuse light like a boss with a collection of MagMod's most popular magnetic modifiers and Pro Gels. Please note, the kit does not include a speedlight or 'flash.'
Adding a dramatic pop of color to your images has never been easier thanks to MagMod's rigid, polycarbonate Pro Gels. The new MagMod Pro Gels are redesigned to be faster and stronger than ever thanks to MagMod's new embedded magnet design and increased strength. Add one or multiple Pro Gels into your flash modifier stack and you're all set for fast, easy control over the color, density or hue of your flash. Combine both Pro Gels and other MagMod 2 modifiers for extreme customization of your flash setup! Please note that these products require a MagGrip.
SLR Lounge Premium is an online training program for photographers with unlimited access to 30+ full workshops and over 1,200 videos on a variety of topics, from camera basics to advanced flash photography. An SLR Lounge Premium Membership gives you access to stream ALL of the current SLR Lounge workshops. Whether you're a beginner or a seasoned pro, we have tutorials to help you grow as a photographer. No matter your experience level, we're confident that you'll benefit from our large and growing library of education.
How to Enter
You can enter using the widget below or by clicking this link. Giveaway ends April 18th, 2022.
MagMod Bundle + SLR Lounge Premium Giveaway ($647 Value)!

Good luck!
Why Enter?
Whether you're shooting on-location or in the studio, having high-quality, easy-to-use lighting modifiers can make a world of difference in terms of streamlining your workflow and improving the quality of your imagery. For years now, our team here at SLR Lounge has used and benefited from the innovative products  created by the MagMod team, and we've even featured them in our flash photography workshops. We always say that education comes first when it comes to elevating your photography, but having great gear certainly helps minimize the technical challenges for making it happen, and it can even inspire new creative directions.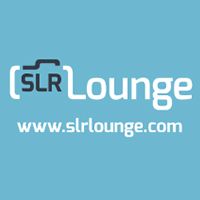 SLR Lounge Official
Articles by SLR Lounge Official are created by multiple authors. They represent official announcements by SLR Lounge.