Macphun, the company behind Aurora HDR, has made their first Windows product open to the public – its award-winning photo editor Luminar. Dropping late in 2016, Luminar for Mac was designed for users of all skill levels, offering easy-to-use tools that won't overwhelm new users, while still providing the power demanded by working professionals.
The program offers 300 different tools for processing images, including:
Native raw processing
Over 35 photo filter presets
Layers with blend modes,
Brushes and masking
Spot healing
Noise reduction
'Personalized darkrooms' called Workspaces.
After two months in closed beta, the all-in-one photo editing app will come with many of the important features of the macOS counterpart, including the artificial intelligence powered Accent AI Filter, which replaces traditional controls like shadows, highlights, contrast, tone, saturation and exposure with a single slider.
"We are thrilled to release our first PC product today and give photography enthusiasts around the world the first taste of our best-selling Mac product," said Kevin La Rue, Vice-President at Macphun. "By test-driving Luminar for Windows, beta testers can help shape our software and make the final release a perfect fit for everyone."
The beta is free of charge, although several features from the Mac version of Luminar remain a work in progress and are not currently available in the beta. Among the missing features are: workspaces, plug-in integration, object removal, and noise reduction.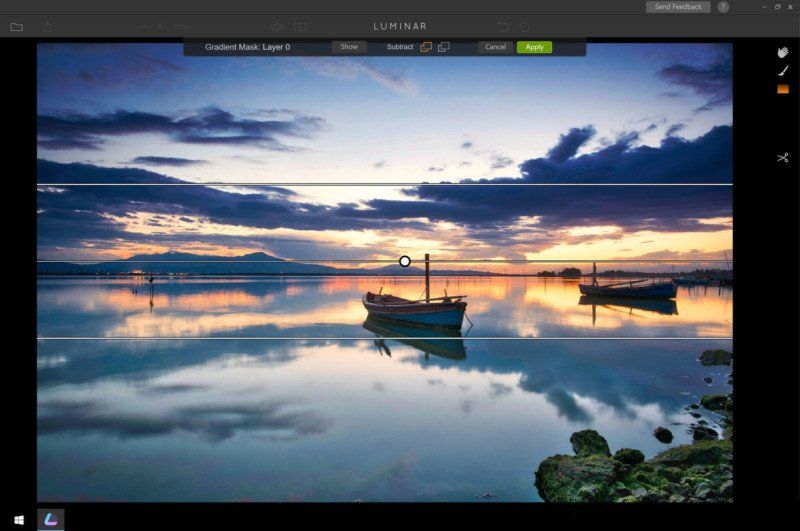 As these the features are completed, the public beta will be updated regularly up until the full version of Luminar for Windows arrives this Fall.
Macphun has put together a few short clips on how the program will behave on Windows, here. You can download the free public beta of Luminar for Windows on the Macphun website here.
Justin Heyes
Justin Heyes wants to live in a world where we have near misses and absolute hits; great love and small disasters. Starting his career as a gaffer, he has done work for QVC and The Rachel Ray Show, but quickly fell in love with photography. When he's not building arcade machines, you can find him at local flea markets or attending car shows. Explore his photographic endeavors
here
. Website:
Justin Heyes
Instagram:
@jheyesphoto