Temptation in the camera world is rampant, and we are all Eves in Eden. As it is with all tech, the pace of evolution, or at least revamped and repackaged gear, is so rapid that each new year is awash with new options. There's always another DSLR with even more megapixels and less filters; or a mirrorless that shoots eleventy thousand frames a second, with an autofocus built from the stem cells of Usain Bolt. But in terms of broad appeal to the masses, it's surely the compact, and especially powerful compacts, that is the apple we can't resist.
The appeal of high end compacts is a relatively obvious one – they can afford the control of many larger types of cameras, can still be dumbed down entirely, offer a number of creative options typically, and all in a neat little package that's unobtrusive and easy to carry around due to lack of extra lenses, etcetera. The price to be paid is often in image quality, an area of sacrifice due to small, slower lenses, and much smaller sensors. The Sony RX100 came along and changed that, offering a 1 inch sensor in a truly pocketable camera with 20MP, and brilliant optics, and manual controls. Overnight, it nullified the Canon S series and there have been others since, but none has come close enough to competing as Panasonic's new Lumix LX100.
I've had the LX100 for about a week now, and truth be told, was expecting a lot given the rants and raves from everyone and their mother who has seen the spec sheet. Too right too, because on paper it's impressive; packing a significantly large micro four thirds sensor typically found in mirrorless systems, 4K video (at under $1000 I might add), 4K Still Mode, a Leica 'Summilux' f/1.7-2.8 28-75mm lens, manual controls, dedicated aperture ring, and an EVF. All in all, it should best the RX100 MK3, and again leave Canon's G7X wanting. But does it?
Initial Thoughts
Well, it does feel good. The grip makes it easier to hold more confidently than both the RX100 and the Canon G7X. The dials move with a considerable amount of force, which I like, as it feels far from flimsy. There's a lot of familiarity to be had here if you're coming from older Lumix models like the LX7, from the buttons to the menus. The menus, by the way, leave a lot to be desired in my opinion, and what it desires most, given the lack of intuition, is a touch screen. This camera, more than most small compacts, really begs for one. Also, the separate flash, even as nicely packaged as it is, is a nuisance really – classic afterthought.
From what I have experienced so far, this camera really requires two hands to operate. Even if you left it on auto modes, the body size and button placement mean it's tough to reach all the buttons with the hand you're holding the camera with. This may speak to what the intentions are for use of the LX100. I'll get into that in the full review.
The pixel count is stated to be 16 million, which is quite fine enough, and if you think you need more than that, especially from a small camera like this, you should revisit the basics. That said, however, that you're only actually getting about 12MP due to Panasonic's weird aspect ratio tech is annoying, but on the flip side, the size of each pixel is significantly larger, about four times larger than the previous model, which should result in fine images. So about those images…
They are very, very good. Not RX1R good, but what is? Perhaps as good as I was expecting, which is saying something given the hype over this camera. The quick filter button is nice if you like that sort of thing, though the filters pale compared to Sony's and Canon's. It does have a nice 9 blade aperture that gives nice defocus areas, and racked out it does a pretty nice job on portraits – better than the RX100 MK3, but less so than the Canon. Oh, and it deals with white balance so much better automatically than either the comparable RX100 or G7X.
Overall, I'm not sure where I stand on it, especially for the price, but there's no denying how capable it really is. What I'll be trying to figure out is, since it's neither a true compact nor as powerful as small mirrorless cameras, as capable as it is, where does it sit? Who is it for, and is there really a market for this in-between type at this cost?
If you are already sold, you can get yours here.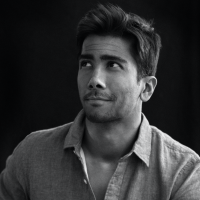 Kishore Sawh
A photographer and writer based in Miami, he can often be found at dog parks, and airports in London and Toronto. He is also a tremendous fan of flossing and the happiest guy around when the company's good.