This contest is officially over. Congrats to Jane Holestine for winning this contest. Be sure to check out more fun contests, giveaways and humor on SLR Lounge.
We're a big fan of any software that makes our lives easier and speeds up workflow. Lumapix Fotofusion V5, used for album designs and blog layouts is one of those products. It boasts a huge range of versatile features that makes album design convenient and easy.
In this week's giveaway, we're giving away 1 license of Fotofusion Extreme! The software is usually $299 but the winner will receive it at no cost. The contest is open internationally, so join away!
How Do I Enter?
Entering is easy! Just follow the steps below:
1) Subscribe to our Weekly Newsletter
Note: We will not sell or distribute your email address. You may unsubscribe after the contest. If you're already subscribed, skip to step 2.
2) Comment below
Be sure to include: a) your name and b) a random thought!
Suggestions: the weather in your city, "hello," what you are doing today.
That's it! We'll select 1 random winner (via a random number generator) at the contest's end on Thursday August 7th, 2013 at 11:59pm. Winners will be announced and notified within 4 days of the contest's end.
ADDITIONAL ENTRIES: Gain 1 additional entry by following SLR Lounge on Twitter and tweeting any of the following:
"@slrlounge GIVEAWAY for http://bit.ly/16behej"
What Exactly Do I Get?
Lumapix is THE standard in album design software. Read our Lumapix Fotofusion Review here. Here are a few of my favorite features of the software.
– Automatic Collage Layout
– Integrated Online Library
– Album Templates
– Full Control of Text, Borders, Backgrounds, shadows and more
– Red Eye Removal
– Custom Gradients
– Snap to Align
.. and much more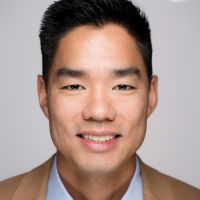 178 Comments