"SLR Lounge Artist Feature" articles highlight the top photographers in the world. This article features Luke Edmonson of Edmonson Photography (Dallas, TX), which he owns and operates with his father, David Edmonson. Recently named the WPPI Print Competition Director, Luke is also a Triple Master of WPPI; Co-Founder of WPPI-C; a PPA m.Photog. Cr. CPP; and a Fellow of SWPP. Of course, if you ask Luke to talk about himself, his truly humble and gracious nature will undoubtedly show, and he'll simply say, "Yes. I'm a photographer." And that's exactly what he did say, in fact!
(Portrait of Luke and Bethany by David Edmonson, © Edmonson Photography)
Moreover, we absolutely love what Luke had to say when we asked him what he loves most about being a photographer: "Photography gives us permission to go to places we have no business being and do all sorts of things we'd never do otherwise." So true! Read on as we chat with Luke about his artistic inspiration as well as his thoughts on print competitions, well buffered with his beautiful photography.
Luke, we so appreciate you taking the time to share with SLR Lounge's readers. We'd love for you to talk about your artistic inspiration.
I love to study artists of all ilks at the end of their lives. There is something magical in observing them at the fullness of their powers and maximum life experience. … When you read old letters, interviews, and transcripts, the general trend is that they are wrestling with the question of, 'How can I make an impact with the little bit of time I've got left, as my physical body is failing but my mind is full of creativity?'

I believe it was Monet, who became legally blind before cataract surgery gave him back limited sight with special glasses, who said, and I'm paraphrasing badly, 'I don't want to die. I'm just starting to figure this art thing out!'

Should you take time to go back and discover how hard the master artists that preceded us toiled, it's impressive. … Eugene Delacroix, the famous painter, religiously practiced 'furious' speed drawings every day. … Delacroix devoted himself to practice. Self-discipline and structure are the pedals he used to fuel his creativity.

Originality comes from within and one of the most important nuggets it to create from memory. That's one of the vital secrets to the work we create becoming unique. …

I will quickly add that the concept of creating from memory is not without controversy but, upon reflection, bears its merit.
Would you please talk about the process for entering photographs into print competitions. What do you see as the inherent value in that process?
Lots of people have their reasons as to why they don't participate or believe in print competition. To be clear, there is a significant distinction in my mind between photography contests and competition. One is about vanity, good fortune, or popularity. The other is a contest. Seriously, physical print competitions, that present an opportunity to get involved on a long-term basis, allow for emotional investment and accountability. You will embark on a journey. Since growth isn't linear, you'll have an opportunity to learn from failures and also experience joy when you reach a personal high watermark. …

So, at this point, if you want to enter a physical print competition? Well, you better become knowledgeable and discerning about the entire creative process, beginning with a concept and ending with the print.

I've seen many highly regarded photographers become disenfranchised when they don't do well, and often it's because the photographs they print from are the same ones they use for the web and social media.
What are your best tips for photographers looking to jump into print competitions … or for those who have entered but not faired so well?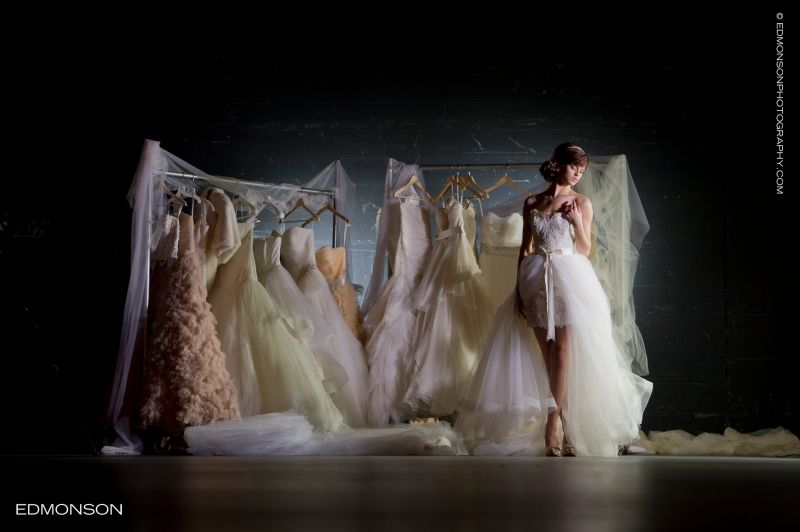 I'd encourage photographers to not study other photographers at first. Instead, they should learn how other artists think about solving visual problems. In fact, it was the Pixies, from my formative years, that made it clear to me why their film loudQUIETloud is such a useful format. Turns out that, in part, it's the use of the artistic principles of repetition and alternation that intensify and give their music its strength. Likewise, Buster Keaton was a masterclass for me in understanding gesture. Everybody seems to fall into different camps, "I'm a poser" or "I'm unposed." There is an implied suggestion in there that somehow pleads that their photographs are more authentic.

But the real question isn't how you go about getting there. Rather, it's this: 'Are you an excellent visual communicator?' We all know that our mothers think we are the best photographer on the planet. However, the challenge is to go create something that doesn't just scream, "Look at me!" But to create something that rewards someone for spending the time really seeing your picture.

Finally, I'd also suggest you read the rules. No one likes to be disqualified. Happened to me once because my digital reference file for competition didn't match the matting of the physical print. Turns out they wanted me to put a fake white border around it. No worries. Simple mistake. Another lesson learned. If I make 1,000 more, I'll be on the path to becoming a pretty good photographer.
We really appreciate you sharing your thoughts and photographs with us, Luke! We'd love a good book recommendation!
The book sitting on my desk currently is Terry Barrett's Criticizing Photographs. You can pick up an older edition online or a used copy from a bookstore, if you don't want to shell out a bunch of dough for the latest edition. It's a great conversation that basically breaks down his idea that all opinions have value. But not all are equally informed, and thus potentially as valuable. Especially when a discussion about a photograph (or anything really) lacks a context that the content is viewed, and what happens when people stop trying to gain understanding versus getting locked in on their feelings. Feelings are real but not necessarily reliable.
You can see more of Luke's work on his website, and you can check him out on Instagram or Twitter as well. Along with his father, David, Luke also runs a Facebook photography group, "Adopt Me, David!" … So be sure to check that out!
Finally, if you're as intrigued by Luke as we are, he has put together an email course for photographers interested in going beyond technique or craft. It's called "Beyond Craft: The Art of Photography." Luke describes it  in this manner:
[It connects] the dots, so to speak, because once we know the 'why' behind why certain technical approaches developed, we better understand when to use them. It answers questions like, 'What purpose does lighting ultimately serve?'" And it has some fantastic reviews!
Thanks for reading and be sure to check out the latest SLR Lounge Award winning photographers here. Don't forget to submit by the November 30 deadline to be considered for SLR Lounge's November 2018 awards competition. And, finally, remember that anyone can sign up for an SLR Lounge account for free and submit. However, Premium Members are able to submit up to three photographs each month!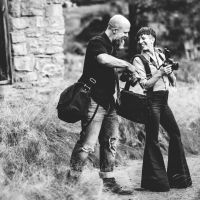 Amii & Andy Kauth
Amii & Andy are a wife and husband team of rad portrait and wedding photographers (Sunshine & Reign Photography) who absolutely love life and are generally just stoked! Yeah! When they aren't photographing or writing and teaching about photography, you'll find them off on a seriously legit adventure with their little ones, lifting weights in their garage, training jiu-jitsu, refining their archery skills, or surfing every chance they get. And on the rare chance they escape off on a "date night"? Yep! They'll find a wedding to crash (true fact). Website:
Sunshine & Reign Photography
Instagram:
@sunshineandreign