Learn More About the Lightroom 4 A-Z Guide
The following tutorial is Lesson "General Tab" from Chapter 3 – 1 from the Lightroom 4 A-Z DVD Guide. We will be releasing 1-2 tutorials per week from the LR4 A-Z DVD. The full DVD including 130 tutorials and nearly 14 hours of Lightroom 4 training is available in the SLR Lounge Store.
In this Lightroom Tutorial
In this Episode of the Lightroom 4 DVD Training we will begin going over the setting up the General Tab Preferences in Lightroom 4. Specifically, we will be covering Lightroom's startup catalog settings, general import options (including how to treat shot under RAW+JPEG modes as different images) and completion sounds. While it sounds basic, all of these videos on settings and preferences are ones that you don't want to miss as they contain a lot of options and settings to make your LR4 experience that much better! Enjoy!
General Tab Video Tutorial
General Tab Written Tutorial
ACCESSING THE PREFERENCE
There are several ways to access the Preference Menu. You can use the keyboard shortcut, which is Ctrl+, on Windows and CMD+, on Mac. You can pull it up by clicking on Preferences… from the Edit Menu.
THE GENERAL TAB
Language: You can set language preference here
Show splash screen during startup: The splash screen is the little window that pops up while Lightroom 4 is loading. I like to have it up because it lets me know whether the program is loading or not.
Automatically check for updates: Each new camera that comes out will have its own version of RAW format that may not be supported by the current version of Lightroom. Having Lightroom automatically check for updates will help you know if there is a new update that allows Lightroom to read the new camera's RAW files.
As Adobe introduces fixes (and hopefully faster speed) in each new version, checking for new update will help you keep Lightroom running at its peak performance.
DEFAULT CATALOG
When starting up us this catalog: I typically like to keep this option to Load most recent catalog so I can get right back to work on the latest catalog that I have open earlier. Nevertheless, you can also set this up to prompt you to choose a catalog every time Lightroom starts up or to go straight to a specific catalog.
IMPORT OPTIONS
Show import dialog when a memory card is detected: I usually turn this off because often times, when you attach an external hard drive that has photos in it, Lightroom will treat it as a memory card and bring up the import dialog screen. Having this happen inadvertently can get annoying fairly quickly.
Ignore camera-generated folder name when naming folders: Each camera organizes its images into some sort of folder tree-structure on a memory card. If you don't want to have your images be imported under these folder names, you can check this setting so all your images will be imported into one folder.
Treat JPEG files next to raw files as separate photos: For those of you who shoot RAW+Jpeg, it's important that you have this checked this option. This tells Lightroom to treat the jpeg files that are linked to RAW files as separate editable images. Lightroom will then import the jpeg files alongside the RAW into the catalog and allow you to edit those jpegs independently from the RAW images.
COMPLETION SOUNDS
When finished importing/exporting photos play: I like to have Lightroom to notify me with an alert sound when it is done importing my images off a card. Often times, I am shooting large batches of images and it can take a while to download those images into my computer. By having this checked, I can do other things in the meantime and not sit there watching Lightroom finish all the imports.
The same idea applies to exporting any process photos. I'd like to be able to work on other things while Lightroom exports my images, so the sound alert will let me know when Lightroom is done.
The drop-down menu offers you a selection of sounds. You can also use a custom sound if you like.
TAB PROMPTS
Choosing to Reset All Warning Dialogs will reset all the prompts to its default setting.
CATALOG SETTINGS
Now, a lot of the Lightroom settings are actually catalog-specific, so while the rest of the Preference settings affect all catalogs, the settings under Catalog Settings has to be adjusted every time you create a new catalog. We will go more in-depth with the Catalog Settings after we go through the rest of the tabs in the Preference dialog.
In our next video, we will cover the Preference Presets Tab.
Purchase the Lightroom 4 A-Z DVD Guide
The Lightroom 4 A-Z DVD Guide will turn any Lightroom novice into a complete master of Lightroom 4 in no time! The DVD which can be played on a Mac or Windows PC includes the following:
– 130 Video Tutorials and nearly 14 hours of content!
– Over 6 hours of tutorials dedicated to developing techniques
– Full Menu System for easy navigation through the tutorials
– Bonus DVD Content that includes Advanced Lightroom 4 Techniques
– Full HD 1080p Resolution for all Video Tutorials
– On-screen Shortcut Tooltips for Lightroom 4
– Exercise Files + Final Catalog so you can follow along during the tutorials
– No Advertisements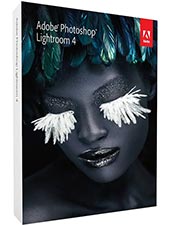 1) Purchase Adobe Photoshop Lightroom 4 through Amazon. Click any of these links to take you to the offer.
Click here to purchase Adobe Lightroom 4 from Amazon.com
2) Student and Teacher Editions of Adobe Photoshop Lightroom 4 is available through the Adobe Educational Purchasing Site.
Article by
Post Production Pye
Managing Editor