Lowepro has recently done a very "scientific" test of the protection that their Pro Roller bag provides. In this test, the Lowepro team puts the bag through some pretty hardcore situations: They kick the bag out of a car, roll over it and smash it against various objects and after all that the glass bottle that was placed in the bag is still intact, unbroken. Obviously nobody would ever intentionally do that to their bag, but it's definitely calming to know that your bag is capable of protecting your precious gear from breaking. For me, this would be a important argument for buying a bag like this.
I think what Lowepro did is an impressive demonstration of the protection that the Pro Roller system can provide, as well as just clever marketing. Producing a video in which a bag gets thrown around is not expensive to create, but it's effective and interesting. I never personally owned a Lowepro Pro Roller, but I would consider buying one because of this video. Good job, marketing department.
You can purchase this tough bag at B&H Photo HERE.
What do you think about this "scientific" test? Have you ever had issues with broken gear because of a bad bag? [via Lowepro]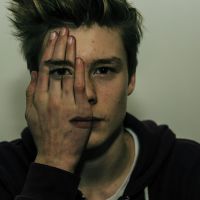 Paul Faecks
Paul Faecks is a portrait- and fine art photographer, based in Berlin. If you want to check out his latest work, you can do so by following him on
Instagram
or by liking his
Facebook Page