This giveaway has officially ended. Congrats to our Winner Wesley Dzierlatka on your new Loupedeck Editing Console! 
---
Struggling with getting your Lightroom editing done in time? We teamed up with Loupedeck to giveaway their $259 Editing Console!
The Giveaway Prize
Loupedeck is a photo editing console for Adobe Lightroom. It lets you be more creative, makes your editing faster and allows you to focus more on your photos. Each of Loupedeck's buttons, dials and sliders correspond exactly to Lightroom's interface and it is fully compatible with Apple and Windows operating systems. It provides a hands-on and intuitive solution that is perfect for beginners and pros!
The contest runs from February 26th to March 18th.
Enter Giveaway Here!
Loupedeck Lightroom Editing Console Giveaway ($259 Value!!)

(If you are having trouble seeing the giveaway entry form, access it directly here.)
There are 3 easy ways to enter, and if you do all 3 you can gain up to 15 individual entries to increase your chances of winning.
The contest is open internationally!
One lucky winner will be randomly selected on March

 18th, 2018. 
FAQS
Is this giveaway open internationally?
Yes, this giveaway is open internationally! A winner will be randomly selected on March 18th.
---
Married … to Loupedeck
Loupedeck, a productivity and performance improving console device, designed to work with Adobe Lightroom, has been a game-changer for professional wedding photographers since arriving on global markets in July 2017. Award-winning photographer, Jere Satamo, reveals his insights and experiences of working with Loupedeck.
Across the last approximately 170 years as a profession in its own right, wedding photography has seen numerous evolutionary changes, many of them radical in nature. Think of the really old-school heavy, bulky equipment, with thin glass plates coated in highly-flammable photographic emulsion, constraining the photographer to traditional, highly-formalised, choreographed and strictly posed indoor images. Think of Kodak, Polaroid, Hasselblad and colour prints in the 20th century and then contrast it to the latest advances in camera-tech, digital imaging sensors and ultra-portability, allowing contemporary wedding photographers to suffuse their portfolios with a more spontaneous photojournalist style and energy.
Of course, the stylised 'coercion' of the traditional style of wedding photography still has its time and place in the 21st century, and many modern photographers will combine elements of both styles into their finished portfolio for the client.
Jere Satamo belongs more within the contemporary realm, is a multi-award-winning wedding photographer, and is based in the picturesque city of Turku, a two-hour drive west of the Finnish capital Helsinki. Like many modern and successful wedding photographers, for Satamo, much of the job is focused around utilising the right equipment and mastering the latest technology and the general digitalisation of things when creating the cherished permanency of the finished product.
For the professional wedding photographer these days, the essential on-location checklist is this: a couple of serious DSLR's with interchangeable lenses, the requisite number of high-capacity memory cards, a mobile phone, a laptop and portable hard drive and not least, the ability to handle the pressure, the humans, the vicissitudes of nature, the totally unexpected, and through it all, to absolutely, professionally nail it on the big day.
All that achieved, many would argue comes the proper work, namely the editing and post-processing. The real graft is where the creativity, artistry, emotions, structure and visual elements and 'the moments' really take shape. At home, Satamo uses Adobe Lightroom software, a graphics-heavy 27" iMac and Loupedeck, a hands-on console device designed to work with Lightroom, and created to radically improve the speed, efficiency, productivity and ergonomics of image post-processing. For Satamo, Loupedeck has been a professional game-changer. Let's probe a little deeper why.
Q. When you first began to integrate Loupedeck into your post-processing work, what was the first 'revelatory' thing you noticed?
When I first started to use Loupedeck, amongst other great features, I was amazed to see that I could simultaneously adjust the Lightroom sliders. I mostly shoot in aperture priority mode with an auto white balance, so my most common dials to use with Loupedeck are white balance and exposure. With Loupedeck, now I can adjust them both at the same time, which really cuts down my editing time.
Q. How many photos on average do you take on each wedding assignment? Pre-Loupedeck, how long, on average, would it take to filter or organise all the raw images? How has it changed with Loupedeck from a time perspective?
On average, I shoot between 3500-5500 shots at each wedding photoshoot and after the preliminary cull, I am left with between 450-1000 pictures to work with. I use Loupedeck for the initial culling and for organising pictures. The colouring and starred images can also be done really quickly with Loupedeck and that has speeded up the entire process when making things like blog posts, for example.
Q. How has Loupedeck changed the methodology and processes related to your post-shoot workflow?
I like the way of working with developed presets when using Loupedeck. It´s really easy to try different Lightroom presets 'on-the-go' while editing, and making small adjustments are super quick when you don´t need to point with a mouse back and forth. Dropping out the entire mouse and keyboard combo has been a major positive change in my editing process.
Q. As a wedding photographer, what has been the biggest thing that Loupedeck has done for you in terms of your job?
Simply, my post-processing time has been reduced and editing is now more enjoyable. When shooting sets that include 20 or more photos, for example, it´s so easy to edit them in Lightroom using Loupedeck, as well as being more pleasurable from an ergonomic perspective too. I have to admit though that I'm maybe a bit too lazy to replace my keyboard with Loupedeck if I only have a few photos to edit!
Q. Do the newly married couples contact you after the photoshoot and request radical changes to the style or visual imagery of the shoot. If yes, how does Loupedeck help you made the changes they require?
Fortunately, there are very few occasions that the clients request editing to the images after the event. Mostly, they might ask me to find some specific picture about their family, for example. To be honest, I am more likely to be making adjustment changes afterwards and this might pop up when collapsing blog posts or website portfolio updates and I notice some differences in terms of the white balance or composition, and then I can adjust them easily using Loupedeck.
Q. It seems the use of B&W or colour plays such a central role in capturing the 'feel' or 'emotions' of the wedding day itself. Likewise, the natural surroundings, and Finland's always interesting weather and forest, rocks and lakes dominating scenery as a backdrop. Do you focus as much on the location and the background 'scenery' as on the wedding couple themselves … and rely on post-processing and the Loupedeck console to upgrade when creating the final images?
I'm always trying to find the optimal balance between beautiful shots with a gorgeous backdrop and shots just concentrating on the couples themselves and their emotions. We have beautiful nature here in Finland and I think sometimes we might get too used to it, almost take it for granted and forget it´s beauty. Some tools can be used to boost specific pictures, lets' say light vignette might bring the couple better out of the landscape, and then the customised dial is my tool to work with. I'm such a lousy Photoshop user, so I try to get the pictures as good as possible at the moment of shooting. I think all pro-photographers know that sometimes variable light (mixing ambient light and artificial) will often appear in one frame and it´s a lot easier to convert it to black and white. With Loupedeck, it´s so easy to compare colour and black & white presets, and quickly decide which will work best.
Q. During a wedding shoot, do you find yourself mentally post-processing?
Sometimes yes. I might notice a hard mixture of different colours of light and I know that this picture is going to be great when turning it to black & white. And, of course, there are some cropping things as well and I know I'm going to drop out bits and pieces.
Q. Does knowing you have the console for post-processing allow you to be more daring or creative or 'original' during a shoot?
I've noticed that I don't need to spare my shooting now because of the worry that there would be a prohibitively too long editing process ahead. It has developed to a level that my time spent editing a wedding set is definitely manageable. Earlier too, I noticed that I didn´t dare to start editing pictures with my laptop (12" MacBook), because of the tiny screen, but now I've started to work on bigger sets as well with it. When using Loupedeck, I can put Lightroom to full screen mode just showing the picture and can still adjust the Lightroom sliders without seeing the side panels. That's a clever thing and makes post-processing doable with a laptop as well.
Q. Now that you have become very familiar with Loupedeck, are there certain functions on the console which are now absolutely indispensable in terms of efficiency of workflow and productivity in general?
For a guy like me, who just can´t shoot pictures fully straight, I love the cropping dial function on Loupedeck. Almost every time the picture´s editing starts straightening it and then I move to adjust the basic settings like setting my developed preset, adjusting exposure, white balance and contrast. Then I start making other adjustments if needed. Simply, I've been using Loupedeck since July 2017 and for me it´s now a must-have tool when editing wedding sets.
The Loupedeck is available for purchase at B&H Photo Video and Amazon.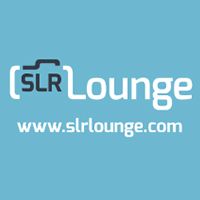 SLR Lounge Official
Articles by SLR Lounge Official are created by multiple authors. They represent official announcements by SLR Lounge.