Loupedeck, the custom photo and video editing console, has announced a new integration with Adobe's Camera Raw for Photoshop, expanding its compatibility within the Adobe ecosystem.
The Camera Raw integration provides more flexibility for Adobe users, allowing them to bring some of the basic features to the Loupedeck+ and increase functionality with Photoshop. Camera Raw is one of several Loupedeck+ integrations announced since launching one year ago, including Adobe Premiere Pro CC, Final Cut Pro, Capture One Pro, and Adobe Audition. It seems like the functionality keeps growing every quarter with this team!
Camera Raw and Photoshop users using Loupedeck+ will be able to:
Categorize their images with stars and colors
Use Loupedeck+ to boost their raw images before editing them fully with Photoshop
Manage all basic adjustments (e.g. exposure, contrast, temperature) with Loupedeck+
Color correct their images using HSL scrolls that work seamlessly with Adobe's HSL-adjustments tab
Fine tune their image with tone curves, details (sharpening, noise reduction), split toning, lens corrections, effects (vignette, grain) and use camera calibration to fix tones
"We value a customer experience that is always evolving to benefit our users most," said Mikko Kesti, Founder and CEO of Loupedeck. "We're looking forward to offering our users new Adobe product compatibility with Camera Raw, as it's something many of them have been specifically asking for. We're confident bringing this new integration into the mix will help them further increase their productivity with the Loupedeck+ and provide the flexibility they require on a day-to-day basis."
Pricing And Availability
The Camera Raw integration is available starting today across all regions. Loupedeck+ is available for purchase in the Loupedeck Online Store, Adorama, B&H Photo and Amazon.com for $249.
For more information visit www.loupedeck.com.
About Loupedeck
Loupedeck, the company behind the Loupedeck+, is the only editing console custom-built to improve the Adobe Lightroom, Adobe Premiere Pro CC, Adobe After Effects, Final Cut Pro, Adobe Audition and Skylum Aurora HDR experiences, with an intuitive design that makes editing faster and more creative. It allows both professional and amateur photographers and video makers to improve the ergonomics of editing, comfortably increasing output. Loupedeck's hands-on and highly intuitive console minimizes the use of the mouse and keyboard, and it works seamlessly with Apple and PC operating systems.
Headquartered in Helsinki, Finland, Loupedeck was founded in 2016 with a highly successful Indiegogo crowdfunding campaign that exceeded its original target by 488 percent. For more information, visit www.loupedeck.com.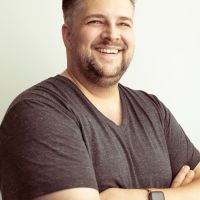 David J. Crewe
David J. Crewe is a full-time commercial photographer and Senior Editor with SLR Lounge. Based out of both Southern California & Las Vegas, Nevada. View his work and blog:
DavidJCrewe.com
Follow his Instagram:
@DavidJCrewe