For whatever reason, I woke up this morning with an inbox full of spring sale promotions. It's like someone flipped a switch and released 10-30% off deals on every brand in our industry. Now we know that many photographers are struggling financially from the pandemic, so look through these offers carefully and rethink every purchase before taking out your credit card. But if you were already considering some of these purchases and you can see them benefiting your business in the long run, this may be a great opportunity to save.
Spring Sales and Other Current Deals
Please be sure to check out our post on companies that have been helping photographers during the Coronavirus Crisis as well, and if there are other deals/promotions and freebies out there that we've missed and are worth mentioning, please let us know in the comments below.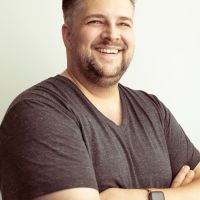 David J. Crewe
David J. Crewe is a full-time commercial photographer and Senior Editor with SLR Lounge. Based out of both Southern California & Las Vegas, Nevada. View his work and blog:
DavidJCrewe.com
Follow his Instagram:
@DavidJCrewe