Our "SLR Lounge Artist Feature" articles highlight the top photographers in the world. This article features award winning portrait photographer Lorelei White of PixL-Photography (Fort Walton Beach, Florida). Lorelei is a well-accomplished portrait photographer who was named a Grand Champion in the Sue Bryce Education 2017 Portrait Masters competition. As well, Lorelei recently earned a Category Winner award in the Sue Bryce Education 2018 Portrait Masters competition.
Thank you so much for taking the time to speak with us, Lorelei. We're excited to have you share with the SLR Lounge community. Congrats on your recent awards too! We'd love for you to tell us about how you first got into portrait photography.
Thank you so much! I grew up in a large family that cherished portraits. I can still remember, as a small child, looking through this massive trunk my great-grandmother kept. It held stacks upon stacks of family portraits, some of which dated back to the late 1800s on our family's farm.

As I grew up, the biggest influence on my immersion into the art  of portrait photography was my grandfather. He was a skilled photographer in his own right, and I don't think I can remember ever seeing him without a camera in his hands. The experience of my family wanting to document our family story thorough portraits built a foundation for the craft. An understanding of the importance of a legacy through portraiture, and the inspiration to turn these principles into a business.
Where do you look to for artistic inspiration?
My main source of inspiration has been from the old master's paintings and portraits of the early 1900s. Expanding on those, I keep a running series of Pinterest boards to track my finds, and gather more sources of inspiration. Lately, I am finding myself, more and more, gravitating to more of fine art style of portrait photography. For modern day inspiration, I love the work of great photographers like Sue Bryce, Gemmy Woud-Binnendijk, and Mark Seliger.
Talk about your process for clients. And we'd love for you to offer some tips for photographers looking to create more of an experience for their clients?
To help craft an individualized experience for my clients, I begin with a personal consultation, which is only the start to the many conversations which lead to their session. I will block out at least an hour for this opening discussion because I just talk with my clients. I want to get to know them and their personalities. It is at this initial conversation I will have them give me a general idea of the direction they want to take their session. Then, over the course of time between the fist consultation and the session, we touch base many more times to finalize their session.

One key point to keep in mind is that many clients believe 'the portrait-taking process' is intimidating. So, always be ready to talk them through any mental blocks they might have. I have found the time leading up to the actual session is a great time to build a rapport with clients. This helps put them at ease when it is time for their session. For example, find out what they don't like about having their photograph taken. And always reassure them that they are in good hands, that you are a professional who knows how to help them look their best.

I'd love to share this tip that I find helpful for family portraits. Namely, I have the mother come to my studio by herself so she can be alone while she is getting her hair and makeup done. This serves two purposes. First, it mean less time the children and father have to sit around being bored. So when it is time for the family photographs, they will be fresh and ready to go. Second, the mother can relax and not worry about her family waiting on her. At this time, I will also will make sure I get a few solo photographs of the mother. That way she will have some beautiful photographs of just her. As well, the father will absolutely love to have a beautiful portrait of just his wife.
Thanks so much for your inspiration words and photographs, Lorelei! Before we go, we'd love for you to talk about your favorite part about being a photographer.
You are so welcome! And this is the easy one. I love knowing that I am helping my clients tell their story. When we are long gone, their memories will survive through their portraits, and they will not be forgotten. … I love seeing their faces light up at the sight of their photographs … There is no better feeling in this world than knowing you are serving someone else!
You can see more of Lorelei's work on her website (PixL-Photography), and be sure to give her a like on Facebook and a follow on Instagram!
Thanks for reading and be sure to check out the latest SLR Lounge Award winning photographers here. Don't forget to submit by the December 31 deadline to be considered for SLR Lounge's December 2018 awards competition. And, finally, remember that anyone can sign up for an SLR Lounge account for free and submit, but Premium Members are able to submit up to three photographs each month!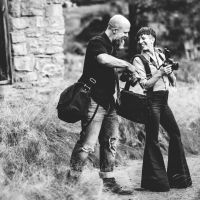 Amii & Andy Kauth
Amii & Andy are a wife and husband team of rad portrait and wedding photographers (Sunshine & Reign Photography) who absolutely love life and are generally just stoked! Yeah! When they aren't photographing or writing and teaching about photography, you'll find them off on a seriously legit adventure with their little ones, lifting weights in their garage, training jiu-jitsu, refining their archery skills, or surfing every chance they get. And on the rare chance they escape off on a "date night"? Yep! They'll find a wedding to crash (true fact). Website:
Sunshine & Reign Photography
Instagram:
@sunshineandreign