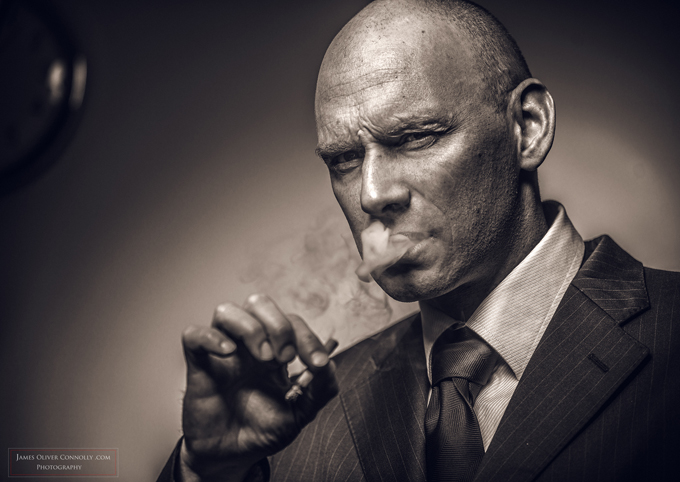 James Oliver Connolly is a portrait and wedding photographer based in London. With just a few years of experience under his belt, he is quickly making a mark in the photography industry and his following is growing more each day. His images have a "cinematic feel" that will quickly become recognizable once you are familiar with his work. Whether James is shooting in natural light or artificial light, he has developed a post processing style that makes his work stand out.
Bio
James was born in the Philippines, but he grew up in the beautiful city of Rome, Italy. Currently, he resides in London, UK. James started out with a basic Nikon D3100 just shy of three years ago. He began walking the streets and collecting images of the notorious street artist, Banksy. Today, James' main focus is portrait and wedding photography.
Q & A With James Oliver Connolly
Q: What sparked your interest in photography?
A: What really interests me is the psychological and technological aspect behind each image. Getting to the final result can sometimes be easy, or more difficult to achieve. Sometimes, what appears to be a really simple image can be something that you had to work the hardest on. A beauty portrait can appear to be very simple, but at the same time, the technical aspect of it may be more difficult than it appears.
Q: What is your favorite shooting location(s), and why?
A: I love wandering around the city of London. I like using alleys and abandoned streets, although lately I am enjoying shooting at parks and scenes more drenched in nature.
Q: Who has been your biggest inspiration(s)?
A: Rey Vo Lution, Dani Diamond, and Stanislav Puchkovsky aka Sean Archer.
Q: What's in your camera bag?
A: Camera bodies: Nikon D800, Nikon D7100; Lenses: Samyang 85mm f/1.4, Nikkor 24-70mm, and Nikkor 70-200mm "
Q: What is your favorite "go to" lens?
A: I love the Samyang manual focus 85mm 1.4.
Q: What sites and resources are your favorites for learning shooting/editing techniques?
A: Fstoppers, Phlearn, and SLR Lounge.
Q: What is one piece of advice you would give to all beginning photographers?
A: Overall, learn how to break down an image and analyze it and learn how light gives shape and form. But mostly, keep shooting whenever and wherever you can, even if it is just while taking your dog for a walk at the park.
Q: What has been your biggest accomplishment as a photographer to date?
A: It is hard to say because I have so many goals for myself that I try to reach every day. However, having the opportunity to photograph actor, Blake Michael, was an experience that is definitely high on my list as accomplishments.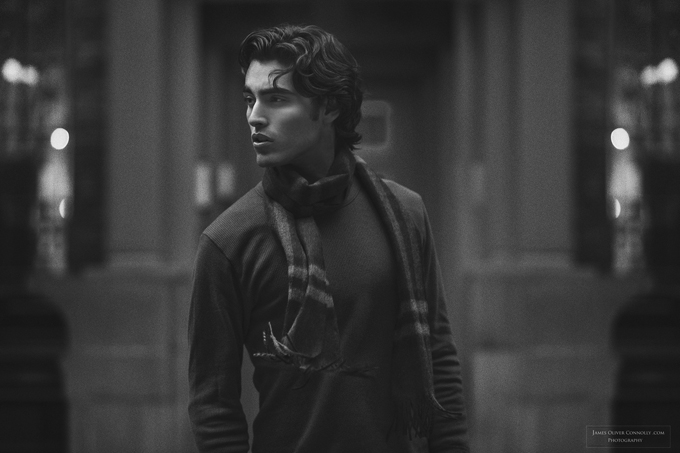 More Samples of James' Work
Follow James Oliver Connolly Photography
I highly recommend you follow James and keep up with his photography journey. He is extremely humble and many times will share videos and behind the scene images of his shoots. He possesses great shooting and post processing skills that I am certain will leave you inspired!
Feel free to follow me on Facebook, Sparkle Hill Photography, for future shared articles!
Sparkle Hill
Sparkle Hill is a photographer based out of Canton, Georgia. She specializes in children, high school seniors, couples, and families. In early 2015, she began venturing into more artistic composites. Sparkle strives every day to find the balance between marriage, three children, her photography career, and reaching out to advise beginning photographers however and whenever she can. And yes, that is her real name. :) Website: http://sparklehillphotography.com/