What do you get when you take one of the very first and greatest lenses of all time and re-engineer it for the 21st Century? A brand new lens that gives the same fantastic look, sharpness, swirly bokeh effect, artful vigettes and narrow depth of field that the original had with whole lot of history behind it. Lomography has done just that and taken the 19th Century lens and reinvented it to be used on modern day SLR camera bodies.
Lomography announced a new Kickstarter campaign today to back their brand new Petzval Portrait Lens, resurrecting the two century old revolutionary lens to be used on modern day SLR cameras. Lomography is taking a lens that "turned the photography world on its head in 1840" and by redesigning and reengineering it for today's cameras, hopes to do the same.
THE HISTORY
Designed by Joseph Petzval in 1840, just a year after the invention of photography secured the first patent in France, the Petzval lens was used to shoot the vast majority of the images created in the 19th Century. The photos it produced had super-sharp centers with a unique swirly bokeh effect, which was especially well suited for portrait photographers.
The new Lomography lens will aim to retain the optical effects that made the original Petzval lens famous, as well as some of the physical characteristics. It will be built from brass like the original and it will also retain the use of a traditional Waterhouse aperture system. For those of you who aren't familiar with it, it's much different then the aperture system of modern lenses. The Waterhouse design uses a set of stops, or diaphrams, that are each seperately drilled with a hole of a different size, each corresponding to the f-stop or aperture. The new Lomography lens will feature 6 different aperture options, from f/2.2 to f/16, which you can choose from and insert into the aperture slot of the lens. The high-quality glass will be manufactured in Russia by Zenit, a company famed for their skill in developing high quality optics.
CONCLUSION
The Petzval lens design gives it's photos a different optical effect than most modern lenses. It is similar to that of a Lensbaby or tilt-shift, with a very sharp in-focus area and a progressive vignetting towards the non-focused areas. It will allow for areas of sharp focus with swirly bokeh in the background, great for those photographers looking to push the creative boundaries. As a fan of tilt-shift lenses and free lensing, where the focus plane is thrown off, I'm curious to see how this lens compares.
Lomography is offering a number of different options to back their project, each offering it's own incentive. They have already received over $1000 backers in less than a day. The retail launch price of the lens is currently planned as $499/€499. It doesn't matter whether you shoot analog or digital; the brand new Lomography Petzval Portrait Lens is designed to work with Canon EF and Nikon F mount cameras.
LENS TECHNICAL SPECIFICATIONS
Focal Length: 85mm
Maximum Aperture: f/2.2
Apertures: Waterhouse aperture set, up to f/16
Image Circle: 44mm
Field of View: 30 degrees
Lens Mounting Profile: Canon EF and Nikon F
Electronic contacts: No
Closest Focusing Distance: 1m
Focusing Mechanism: Gear Rack Focusing
Lens Construction: 4 Elements in 3 Groups
Filter Thread: 67mm
Max. Diameter x Length, Weight: 120mm x 85mm x 80mm (Please note: This is an estimate based on the first working sample)
Weight: 500g (Please note: This is an estimate based on the first working sample)
[via Kickstarter]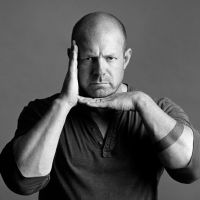 Jay Cassario
Jay Cassario is a fulltime photographer from South Jersey, owner of the multi-photographer wedding and portrait studio
Twisted Oaks, and Brand Ambassador for Leica Camera USA. WEBSITE:
Jay Cassario Personal Facebook:
Jay Cassario Business Facebook:
Twisted Oaks Studio Google Plus:
Jay's Google + Twitter:
@JayCassario