Where do you live? Is it an established tourist destination? Perhaps a burgeoning metropolis? No, maybe it's a quiet suburb with picket fences and a one-eyed dog the neighborhood has lovingly adopted as their mascot? Wherever you live, you are probably unaware of many a great place to shoot, or if you're like me and are typically in major areas like Miami, London, and Toronto where it can seem every location has been shot to death.
So how do you find locations that are all at once appealing and somewhat novel? It's no easy task necessarily, but fellow photographers can be the best resource for finding out, because, like you, they look at the world in terms of millimeters and F-stops and measure it in histograms. Photographer Aron Goss and a company from Ontario called Scoutt.com is trying to be a meeting point where photographers can come together to share their favorite locations all over the world, and their work. And that's Scoutt in a nutshell – a place to 'trade in your tired locations' for new ones suggested by other photographers and also share your work.
The process of getting started is quite simple, as they take your basic info including your social media accounts to list on your profile page, and it all looks rather clean. The site is in beta so it won't be a finished product for a while, but it seems decent enough as is – being easy to use, easy to navigate, you get to see some interesting work, and already I've found a few obscure locations I'd like to go to.
It's a great idea, but if I'm honest, not a novel one. There have been many efforts before to have what is essentially a searchable database of shoot-worthy locations for photographers by crowdsourcing photographers, like ShotHotSpot.com. Many have run into their own issues which were often poor organization, lack of maintenance, lack of location vetting, and so forth. The business model of Scoutt seems to be built probably in an effort to avoid many of these issues. The idea of building a sort of social community by having your name shared and photos shared linking back to your work will probably keep more photographic contributors 'honest' in terms of providing location info, and will help the community stay more maintained.
The problem I foresee many having is that photographers are scared of TOAs that speak of retaining some rights to their images, and that it seems the future of Scoutt will be one of paid membership (and we all know the photography community likes it all for free). It's sort of understandable and the idea that once you submit images of locations to Scoutt, they will remain there even after you leave, if you decide to, won't sit well with many. One would hope, however, that it being paid means that money will go into providing maintenance and quality assurance, and honestly, I would pay to have an actual GOOD resource for finding global locations.
On that note, I would be remiss not to mention that if you're looking for locations to shoot, you should consider reaching out to our SLR Lounge Photography Community on Facebook, where we often share such info and more – and it's free. You could also directly reach out to any of us on the team.
If you are worried at all about paying for this service, now would be the time to get on board while it's free with no credit card required during beta. There is also purportedly going to be an app, which would make sense. If you can't wait for a similar type app, do check out Scenescout, which I'll be reviewing shortly.
Check out Scoutt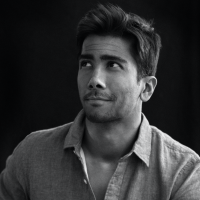 Kishore Sawh
A photographer and writer based in Miami, he can often be found at dog parks, and airports in London and Toronto. He is also a tremendous fan of flossing and the happiest guy around when the company's good.