Despite my title reference to the combined immortal 'genius' of ILoveMakonnen & Drake, it is true that today Adobe wants to win back favor of us Lightroom users with an update. Typically, a 'point-something update doesn't come with any big surprises nor any really big news and generally serves more to update RAW and camera compatibility. Not this time. Though it sort of seems Adobe is almost hiding the real purpose.
We've seen updates this year in Lightroom that make us happy and others that make us certifiably crazy. This year, the latter has been because of the import dialogue – arguably one of LR's primary weaknesses, that they made worse not long ago. That decision was met with massive user unrest and hostility, and quickly Adobe released a way to dial back to a previous version if the 6.2 updates weren't to your liking.
Anyway, this 6.3 update sends the import dialogue back to what it was in 6.1, and that has kind of clouded over what other workflow updates they may have fixed or neglected. Either way, as far as the primary cause of contention, that wrinkle seems to have been ironed out. Don't get me wrong, LR still needs improvement.
The update also brings back the 'Eject SD Card After Import' option (thank god), fixes some issues with Panorama merge, a host of preview issues, and behind it trails new camera support, a host of lens profile support (including iPhone 6s, DxO One, and Zeiss Milvus if you care), and more support for Canon cameras regarding tethered shooting.
On one hand, I'd like to take this opportunity to extend a moment of appreciation for the Adobe CC program that allows for these fixes to come so rapidly, but for goodness' sake Adobe, let's try to get it a bit more right a bit more often.
If you are a Lightroom user, and you want to become a power user so as to know how to utilize LR like you made it, to save time, frustration, and be more productive, might I recommend the Lightroom Workshop to get you there fast.
You can get the full breakdown at the Adobe Blog and get the updates, but here are some of the new cameras supported:
Canon EOS M10
Canon PowerShot G5 X
Canon PowerShot G9 X
Fujifilm X-T1 IR
Leica SL (Typ 601)
Sony RX1RM2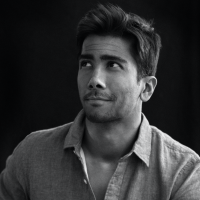 Kishore Sawh
A photographer and writer based in Miami, he can often be found at dog parks, and airports in London and Toronto. He is also a tremendous fan of flossing and the happiest guy around when the company's good.