Photo editing is where the glamorous allure of photography can fade away quickly. After the initial thrill of shooting has waned, the reality that your work is only half done sets in and you get to work… again. This is why its important to learn how to edit quickly and efficiently without getting sloppy. One tool to help you through your Lightroom labors is the Automatic Mask feature, and in this video by Photonerds University you'll find that its a tool that can help you generate precise and repeatable results.
What can an automask do for you?
An Auto Mask allows you to control where an adjustment is going to be applied.
Where is the Auto Mask located?
It is located above the Basic Panel at the top right of your window and is actually apart of three different tools:
The Adjustment Brush
The Radial Filter
The Graduated Filter
*Note* The Auto Mask features work the same in each tool.
In this example, the Graduated Filter is used and as you can see the adjustments are made before applying the mask. Once the mask is applied to the image, the adjustments automatically take effect. However, these adjustments are not permanent, and you can always readjust or cancel them if neccessary.
The Graduated Filter is not a precise tool, so in order to refine its application to your needs, you can click on the Brush Tool which will open a panel of adjustments. With this tool, you can apply more of the filter adjustments or remove them.
This  tool eliminates the tedium of applying and tweaking adjustments one at time and it can come in handy when editing multiple images captured around the same time and in the same setting.  It's quick, it's powerful, it's flexible and has a wide range of options to help you get your images where you want them.
Here's the part 2 in case you want just a bit more:
Check out some of our other Lightroom tutorials here:
If you really do and want to absorb lots of this kind of information, I highly suggest you take a look at the Lightroom Organization & Workflow or the Image Processing Mastery workshops and Premium SLRL Members get access to it all. They'll get you up to speed, and fast, allowing you to get the most out of this program we spend so much time with.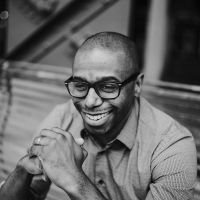 Wendell Weithers
Wendell is based in Atlanta where he shoots events, portraits, and food photography. He also supports his wife Andrea as she runs their cake design business, Sweet Details. Instagram:
Wendellwphoto