By now it is no secret that there is a growing number of photographers that bemoan the speed of editing in Lightroom. This is a necessary evil to contend with because, if you have Lightroom, you probably have at least one or more additional Adobe apps. And once you're in the Adobe ecosystem, you have several reasons not to break free. So, I'm not here to add my voice to the chorus of complaints. We've made our bed, and I'm here to share a few tips to us lie in it, but make it better, more comfortable.
This video will go over various ways to approach and set Lightroom for better overall performance with a focus on speed. For more functional advice on making Lightroom more efficient and faster check out the following tips articles:
1 – Import Dialogue: Create 1:1 Preview
When you do this, Lightroom does not have to take the time to create a preview and speeds up your image processing. The catch to this tip is that creating previews takes up disk space and slows your image imports.
2 – Catalog Settings: File Handling – 4:28
You can optimize your catalog settings to automatically remove disk space hogging previews after a predetermined amount of time. However, if you need to revisit these images after that predetermined timeframe, you'll need to recreate those previews.
3 – Lightroom Preferences : Increase Cache Settings 9:05
Increasing your cache settings to at least 10GB will help boost Lightroom's efficiently. If your efficiency drops after some time, purge the cache to help get it back.
4 – Lightroom Preferences: Edit Smart Previews 11:49
This allows you to edit a lower quality version of your file but, export the finished product at full resolution. However, the catch is that Smart Previews take up more disk space that normal previews.
5 – File: Optimize Catalog – 13:00
This is a general automatic feature provided by Lightroom to improve your software's performance. This is particularly useful if you are constantly adding images to your Lightroom catalogs and need to keep it running as smooth as possible.
Related Articles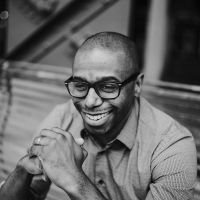 Wendell Weithers
Wendell is based in Atlanta where he shoots events, portraits, and food photography. He also supports his wife Andrea as she runs their cake design business, Sweet Details. Instagram:
Wendellwphoto