It was only a matter of time before this happened, especially in light of all that Apple rather quietly divulged at the last WWDC conference some weeks ago. They announced that their iOS devices would begin to do RAW capture, and even more quietly that they would support raw files from hundreds of various cameras, and now Adobe has announced that Lightroom mobile for iOS and Android will now allow for direct raw file importing right into the mobile devices. Furthermore, they insist that you'll get all the benefits you're used to on the desktop versions now with mobile. That's huge, because that means lens profile correction, local adjustments, and even keyboard shortcuts if we connect to a keyboard.
Now, whether you choose to agree or find the value in it yourself, there's a strong likelihood that mobile editing on tablets and the like is going to not only become possible, but commonplace, and this is a rather giant leap in that direction.
Sure, most of us are used to waiting until we arrive at home to cull and edit, but that's because we've been operating within a vacuum of constraints; constraints which are evaporating. So while some may think, 'I don't need to edit on mobile,' that doesn't mean we wouldn't or shouldn't. Think of any facilitator of convenience from the last 50 years and you'll see there were other options, and we choose convenience and immediacy. In a way it echoes what Steve Jobs famously said of creating markets: 'People don't know what they want until you give it to them.'
Well, right now, we're being given choice, and a choice of convenience and immediacy, and I only see it furthering from here. Have a read over my previous article (HOW APPLE VIEWS PHOTOGRAPHY | HERE'S WHAT'S COMING & IT'S MORE THAN JUST RAW CAPTURE) to see what's coming and therefore where we are going.
To some degree Android has had more raw support on their devices than Apple has had on theirs; you could store raw files on an iOS device but you couldn't actually access and use them, but merely a jpeg rendering of that raw file. Clearly now, with Apple's latest alterations, this is no longer the case so this is certainly bigger news for the iOS camp. And of course there's always the issue of how do we get the files onto the device in the first place, especially with Apple devices, because you couldn't wifi transfer raw files before. Simply, considering most cameras shoot to SD cards, a basic SD connector you can buy for $29 will do the trick, but fair to say it won't be necessary much longer.
Here are the official notes from the release, and below take a look as photographer Elia Locardi shares his thoughts on the matter:
Lightroom for iOS 2.4
New raw technology preview enables mobile photographers to import raw photos directly to either their iPhone or iPad, edit them, and then share them, anywhere they've got a connection.
The ability to perform local adjustments with linear and radial selections means photographers can either add or modify existing selections made to photos and use the tools to draw attention to certain parts of an image.
The ability to use keyboard shortcuts with physical keyboards connected to iPads, the ability to add copyright to all imported photos, functionality to turn on lens profiles (if your camera and lens combination are supported), as well as the usual bug fixes and improvements.
Lightroom for Android 2.1
A new Pro mode for the built-in camera lets mobile photographers control the shutter speed, ISO, white balance, and focus all manually, in a brand new interface.
The new Lightroom Camera widget enables photographers to access the camera directly, making it faster for them to get in and start taking pictures.
Improved functionality to export full resolution files. If the files are available somewhere within the Lightroom ecosystem, Lightroom for Android will now download the full resolution version and enable users to export them.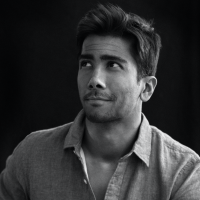 Kishore Sawh
A photographer and writer based in Miami, he can often be found at dog parks, and airports in London and Toronto. He is also a tremendous fan of flossing and the happiest guy around when the company's good.