Though recent developments in Capture One Pro and the general trend of consumers seeking Adobe alternatives has inspired plenty of Lightroom defectors, an area that keeps many people hanging around is Lightroom's organizational structure, from catalogues to collections.
You can create collections for each import, occasion, location, or any other descriptor you can conjure, and organize those collections further by separating them into collection sets. Going a step further and more tailored to you are Smart Collections – a tool all Lightroom users should know how to use for a better and faster workflow. If you find yourself searching an immense catalog looking for images containing a particular attribute that you hadn't thought about grouping together initially but want to keep in one spot now, you've discovered a case for a Smart Collection.
Smart Collections are collections that Lightroom creates for you based on attributes that you define. LR comes with some default smart collections like 'Five Stars,' 'Video Files,' and 'Colored Red,' but you can easily create your own by right-clicking in the collections area of Lightroom's screen. This opens up a dialog box where you can choose any number of specific criteria to combine. Lightroom will  then monitor your files to implement a 'live' collection as you add more media or change information attached to existing photos, such as keywords.
Smart Collection Tips & Video
If you've created a Smart Collection, you've seen the straight-forward options you can choose for Lightroom to use for automation, but there's a 'secret.' By holding the option (alt on Windows) key, the '+' sign for adding attributes changes to a '#.' No, it's not for adding hashtags on Instagram. If you click it, you will be rewarded with something new – sub-criteria input fields.
For example, the obvious method allows you to choose multiple criteria that must all be met in order for an image to appear in your smart collection. Think 'and.' Using sub-criteria, you can add some 'or's' in the mix. You can tell Lightroom to choose photos that have either criteria 1 or criteria 2 while meeting other criteria that you've set.
This is something that many longtime Lightroom users may have never realized that has the potential to make your Lightroom experience that much more organized and streamlined. If you're new to Lightroom, you can hit the ground running when you create Smart Collections with this tip.
Adobe Lightroom team member and San Franciscan photographer, Benjamin Warde, has a short 60 second video for your bag of Lightroom tricks to help you make more nuanced Smart Collections. Check it out below.
Also, if you want to be able to wield Lightroom like you invented it, you can find much more in our Lightroom Crash Course, and tons of other topics as well in our Premium Content section.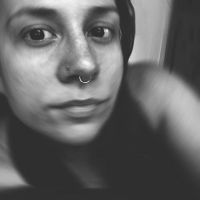 Holly Roa
Seattle based photographer with a side of videography, specializing in work involving animals, but basically a Jill of all trades. Instagram:
@HJRphotos