If you threw a rock in a room of 10 Lightroom users you're bound to hit 8 or 9 who had a performance complaint. Out of that grouping you wouldn't have to be a betting man to think all of them would lament its speed, no matter how great their overall affection may be for the program. So naturally, there are work arounds.
Of course the very nature of 'work arounds' suggests it has its shortcomings and hurdles, otherwise it would just be 'the way'. One of the ways many savvy Lightroom users have managed to get Lightroom to perform a bit better is to build Smart Previews upon import of their images, but keep the original files 'out' of Lightroom. You could do this by changing parent folder names, or most commonly (because changing names gets messy, real quick), keeping the original files on an external drive whilst leaving the Smart Previews where Lightroom can find them.
This accomplishes two things at once; allowing users to keep bulky image files and folders off their working computer thus freeing up space, and in that scenario, Lightroom defaults into letting you work on Smart Previews, exclusively. So a user would be able to work on Smart Previews like they would any image in LR, and when the original files were attached again the changes would sync, much in the same way LR Mobile works. The speed increase can be immense, and users regularly report a 50% decrease in load times. Great. But not perfect, and this still requires building smart previews which can take a while.
These methods have their merits, except one requires an external drive and the other can get disorganized quite easily. What would be ideal is to be able to keep the originals and the Smart Previews in the same place, not worry about moving around or renaming, and having Lightroom just work on the Smart Previews anyway. This is what they said they've attempted and achieved with the most recent Lightroom update (CC 2015.7 & Lightroom 6.7).
To enable this feature couldn't be simpler, as all you need to do is go to Lightroom>Preferences then the Performance Tab, and click the box at the bottom that says "Use Smart Previews instead of Originals for editing.' Done.
So by the sounds of it it's all just too good for words, so I went ahead and tested this on 2 different computers (One comp has a 7200rpm HDD, and the other an SSD) running the Lightroom's last version and then the latest Lightroom CC. In theory it makes total sense that there should be a massive speed increase, but in practice, for me, it was rather hit or miss.
Using varying files anywhere from 25MB to 50MB in size (15GB image folder), and testing Smart Previews alone, versus the new method where LR chooses Smart Previews even in the presence of Originals, I still found the method where the Originals were 'offline' to be quickest. However, it was significantly faster than just using the originals, and that, to me, makes having this little box ticked autotelic.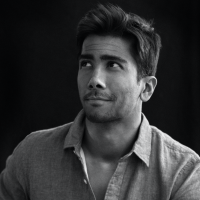 Kishore Sawh
A photographer and writer based in Miami, he can often be found at dog parks, and airports in London and Toronto. He is also a tremendous fan of flossing and the happiest guy around when the company's good.