Good information, I find, is useful only to the extent that you can find/use it when you need it. The fact is we have a lot more information coming at us than we may think, and extracting the good is not always simple. It's reading between the lines, picking up trends that tell us what's going on on a macro scale. This is why I like statistics. I'm a freak, sure, but it's useful for us photographers when it comes to learning about ourselves, how we shoot, what we use, when we use it, and so forth.
Unsurprisingly, Lightroom is actually a great tool for this. About a year ago, I wrote about how you can use Lightroom to show you what gear you need and don't need by using metadata. Now there's a free online tool that shows you that, and much more in an easy to digest, visual way. It's simple, and simply brilliant. It's called Lightroom Dashboard.
I built this tool so I could better understand my photography habits and possibly justify to myself purchasing that new f/2.8 lens (as it turns out, I can't).
Lightroom Dashboard is the brainchild of Frisco-based software engineer Cheyne Wallace, who built it to help analyze his own photography habits and trends, and now offers it up as a free web-based tool. All it takes to use it is to go to LightroomDashboard.com, upload a Lightroom Catalog of your choice (only the .LRCAT file), and in seconds it visually quantifies your data into easy-to-read visual charts and graphs. It's all at once illuminating, possibly discouraging, but certainly educational.
Now, I can hear those of you of an Edward Snowden persuasion already shouting 'No!' to the idea of uploading your catalog file with all the possible keyword and facial recognition data to an online source. However, that fear is likely misplaced as you're not actually uploading to a server, as the site says, 'Please note your catalog is NOT uploaded to our server. Statistics are calculated in your browser and your data never leaves your machine.'
So, what does it really analyze?
Monthly Photo Volume – can be viewed for years' worth to see when you shoot most and least, and how that varies month to month.
Camera Statistics – See what cameras you use, how often, and which settings you tend to have them set to most typically, such as your favorite ISO
Lens Statistics – What lenses you used the most often, least, and possibly more importantly what your most favored focal lengths and aperture settings you use.
File Statistics – Simply how many files, what file types, bit depth, and resolution
I have a couple of fully manual lenses I use all the time, and sadly, if you use lenses such as these, you typically won't get feedback about them. That's even if you set the Non-CPU lens data as I do – you'll end up seeing lens stats showing 0.0mm and f/0.0. This, however, for serious work, is probably not a problem for most since most lenses you'll be using will likely be more modern.
This kind of information is easy to make use of, as it can help you see what settings you stay in, what the settings are for your most favored images, and also for the ones you don't like. It can help you with purchasing too, since you may love the idea of getting that f/1.4 lens but then see you basically 'live' at f/4. I have a 70-200 f/2.8 that is a favorite, but when I'm traveling, which is often, I just don't want the extra bulk, so I take my old 70-210 f/4 that's much smaller. Honestly, I'm at f/4 most the time anyway, especially when racked out., so getting a 2.8 clearly isn't a primary concern.
It's a great free tool to add to your bookmarks, to help you make the most of your image data and our beloved Lightroom. Highly recommended.
If you're interested in seeing just how much LR has to offer that you may not know about or know how to use, and want to become a truly powerful user, you may care to look into the Lightroom Organization & Workflow system… just a thought.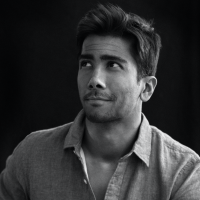 Kishore Sawh
A photographer and writer based in Miami, he can often be found at dog parks, and airports in London and Toronto. He is also a tremendous fan of flossing and the happiest guy around when the company's good.