It really has been a bad week for Lightroom. First, on October 5th, came the new updates to a host of CC programs, of which Lightroom was one. Because we are photographers and can (and because we're freaks), we tend to jump to 'upgrade' our photo applications at the very first opportunity to do so, and we did. However, our download was like opening your favorite pack of snacks, only to find it overrun by weevils. It seemed equally filled with new and promising features, and plagued by problems. Now, an independent test by photographer Jim Harmer of Improve Photography seems to show Lightroom's import dialogue is a total disaster – to the tune of 600% slower than its contemporaries.
Harmer, took 97 RAW images with a Fuji X-T1, loaded them onto the computer's hard drive, and then clocked the import process when importing them into the specific programs. The applications Lightroom 6.2 was up against were Capture One, Apple Photos, and Photo Mechanic, and here's how they did in the test:
Apple Photos App: 9 seconds for import and managed almost seamless full-screen viewing and browsing.
Photo Mechanic: 12 seconds for the same.
Capture One: 27 seconds for import, and a further 87 seconds for creation of full-screen previews for a total of 114 seconds.
Lightroom: A whopping 190 seconds to import photos, and a further behemoth 495 seconds to build full previews, for a total of 685 seconds. Ouch.
HOWEVER, anyone would be remiss not to mention a few details here. To those of you who don't know these applications very well, or are just slightly acquainted, you should know that Apple Photos and Photo Mechanic aren't really in the same league (not that they aim to be) as LR and Capture One in their capabilities.
Lightroom and Capture One are complete processing apps to a standard far higher than the other two and with abilities far greater. LR is designed to work within a system, so it may be fair to suggest that Lightroom shouldn't even be compared the others except Capture One. What's its excuse for being so much slower than Capture One? I don't have one, and I suspect neither do they, though another apology may be on its way. And in addition to import, I've found exporting images has crippled my flow recently, and I doubt it's isolated.
Lightroom is such a major force in photography today, that it's almost hard to think of switching, but if performance gaps between it and competitors continue down this road, it's not hard to remember all great civilizations fall. That would be sad, though, because Lightroom is a solid application in so many other ways and is just so good at so many other things. We are also so invested in its use that I think hardly anyone would begrudge me saying that we would rather Adobe just kept our patronage, and get it right, dammit!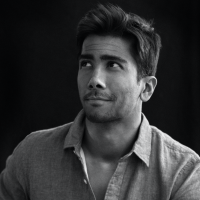 Kishore Sawh
A photographer and writer based in Miami, he can often be found at dog parks, and airports in London and Toronto. He is also a tremendous fan of flossing and the happiest guy around when the company's good.