Bless you, Adobe, for packing every program with more capabilities than any one person will ever be able to know at once. Never a dull moment. Today in New Things You Can Do With Your Adobe Product, YouTuber Jamie Windsor discusses ten things a program you use every day can do that you probably had no idea about. Even veteran Lightroom users should find something of new in these tips. We'll go over a few, and you can find the rest in the video at the end of this post.
Online Client Galleries
Client gallery services like Pixieset are popular, but did you know that Lightroom comes with its own interactive online client gallery? It won't do everything that these additional services can, but if you need to share images which are updated in real-time as you make adjustments in Lightroom, this is a quick and easy way. Create a collection, ensure that "Sync With Lightroom Mobile" is checked, and then find the "Make Public" button above the images in the Library module. This will generate a URL that you can share with clients which will lead to the online gallery.
Change Preset Opacity With Plugin
Have you ever applied a preset but thought it looked way too intense? There is a useful plugin called "The Fader" that presents the solution to this problem. Download it here, install it, and then you will be able to lower the "opacity" to taste. Since the plugin changes the actual settings of the sliders and tone curve, you can save a new preset once you've achieved a look you like.
Targeted Adjustments
This feature is more commonly known than many on this list, but if you haven't been using this, you've got to give it a try as it will change the way you handle things like color casts and over-saturated greenery in Lightroom. Simply locate the small target button in the top left of certain settings in the Develop Module, click it, place the cursor over specific places your image and drag up or down on the image to affect the selected tones. Try it with Hue/Saturation/Luminosity sliders and the Tone Curve.
Selective Auto Settings
Using auto settings could speed things up in your post-processing, if you could trust it. How many times have you tried the "auto" button only to be taken aback by the atrocity before you using what Lightroom considered to be the best settings? If you'd rather try auto settings on individual sliders than entrust Lightroom to figure it all out alone, just hold "Shift" and double-click on any slider.
Watch the video below for the rest of the tips and in-depth detail on how and why to use them all. Which ones are blowing your mind? Let us know in the comments!
If you made it this far and this is up your alley, check out the Lightroom Workshop if you want to make the most of your investment and time – there is simply nothing better, and of course SLR Lounge Premium members get that workshop and all the rest.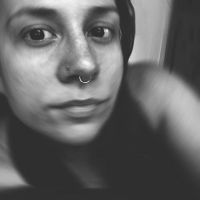 Holly Roa
Seattle based photographer with a side of videography, specializing in work involving animals, but basically a Jill of all trades. Instagram:
@HJRphotos