Yesterday, Lightroom was 5, and crumbled under the adult pressure that many photographers put it through. But that was then, and this is now, and at 6, things are looking up. The long awaited update for Adobe Lightroom has finally landed, and from initial tests of my own, and other users, it has emerged from the chrysalis of childhood a broadly better, more mature, and hopefully future-proof and resilient program.
If you have an Adobe Creative Cloud subscription, you can download the new Lightroom CC now, and if you don't, much to the delight of many, you can purchase Lightroom 6 as a standalone product for $149, though know right now that should you opt that way, it will not include the Creative Cloud features such as syncing with LR Mobile.
Let us be frank here and address the fact that the new and/or improved features added to this version, like the new filter brush, HDR and Panorama tools, facial recognition, and the slideshow builder are great. But, above all else, heavy users of the program could've done without added features and have really been longing for a performance upgrade. I'm happy to say Adobe has delivered.
Performance
To be fair, when we buy a new computer everything seems to run like a Jamaican sprinting team, but after a while, and after some abuse, they can have the performance ability of Nancy Kerrigan circa practice 1994. Lightroom was particularly subject to suffering from a general malaise of a system, and even up to LR 5, the program was handling the business it did in much the way it had before. This is troublesome since the size of both images and libraries have swollen so greatly.
Finally to help combat this, as we reported when news broke, LR 6 and LR CC now uses the GPU of your computer for much of the tasks it handles, relieving the primary processor from shouldering the entire load. This is particularly good for those who have separate GPUs, but even those with integrated GPUs, as found on many popular Intel Processors, will notice the difference.
*Note: minimum OpenGL 3.3 to use the GPU
Are you suspect of that? Here's a way to test it out. Go to 'Preferences' within Lightroom, and you will find you are able to turn off the option to 'Use Graphics Processor' (automatically ON) in the Performance area. Give it a go without, and then with, and you'll see for yourself just how different the application behaves.
Adobe has claimed that some users will see a 10x performance boost, but I'm not sure exactly how that's measured nor who they're speaking about. That said, however, the difference really is easy to see and feel. The Library seems to load faster, though nothing to shout about, and I'm not sure why images, once clicked on, won't load rather instantly as on other photo apps. Actually, allow me to clarify that they load but still take a second or two to resolve to the point of clarity – this is also linked somewhat to zooming to 100% on large files, though it's still more rapid.
Here's what I found to be significantly faster:
Loading images into Lightroom was probably 3 times as fast on the same two machines used as it had been in Lightroom 5, and scrolling even a library of 5 to 10 thousand images was without hiccup or an empty thumbnail. Likewise, there is a notable difference in how immediate using brushes or adding filters or using sliders feels. This is actually huge. What this does then, is make the whole editing process feel more like an extension of your mind and body, and that's a nice place to be. It harks back to the first times you would've opened an image in LR after just getting it without clutter, and just being totally immersed in the process.
Filter Brush
This is something many, many, MANY have wanted in Lightroom, especially those of us who were used to the feature in Camera Raw. Basically, what this allows you to do is drag a graduated filter onto your image however you like, not worrying about what objects you may be covering that you don't want. The filter brush acts essentially as an eraser for the filter allowing you to brush away the filter from where you don't want it.
HDR & Panorama Merge
There's not too much to say about it though Adobe might have you think otherwise. Essentially it's just a simpler way to use and, therefore, implement HDR imagery into your work using LR6, without having to go to Photoshop and deal with that whole workaround. Lightroom 5 offered the ability to do this, some of you may say, but instead of staying in LR, it would just shift you over to Photoshop's HDR Pro module.
Doing it this way may actually be a little faster for processing, and you get the typical options to play around with such as alignment, removing ghosting and even works on RAW files. Oh, and bonus the HDR images are then saved as full-on 16-bit RAW DNG files.
The Panorama feature, again, isn't anything astonishing, but a convenience for sure. It lets you quickly join photos into a DNG file, and you can use either 1 of 3 projections of spherical, cylindrical, or perspective, and LR can automatically crop your image for you.
Facial Recognition
As probably most became acquainted with using Apple photo products, facial recognition is really a metadata thing and becomes a different way to view the Library module. Now this is done through recognition software, and no longer would you have to do this by adding your own metadata or assigning keywords or tags. Though a note on that, apparently Adobe says it actually does identify people as keywords, but it's done a bit differently and that metadata is removed upon exporting for privacy issues – you can include it in export should you want to.
Slideshows
I don't know many people that really use this module, but Adobe seems to think it's important enough to make an upgrade and they've now included the ability to pan and zoom and 'Sync Slides to Music.' You can also change the volume of those tracks and add up to 10 per slideshow – nice.
Thoughts Thus Far
I was about to abandon using Lightroom since I use Photoshop for most of the type of work I do anyway, but these changes are enough now to solidly keep me. What we now have is a broadly upgraded piece of software, that is incorporating more of the hardware you've had all along, though that's something it should've done a while ago.
But here we have it. Lightroom 6 is a worthy upgrade, and those with relatively newer machines are really going to see a performance boost. It's not everything we could've hoped for, but what ever is. If you have CC, then clearly you're just going to upgrade, but for those that don't, I was really unsure if I should recommend you purchase the stand-alone version, but here's what I think. If you've bought a computer in the last two years, maybe even 3 or planning on buying a new one now, then get it. You'll see enough performance change to make it worthwhile. Those with older machines really may not benefit that much from it. Lightroom has once again solidified that it's about the best volume editor out there.
If you want to really get to know Lightroom, and use it with incredible fluency and productivity, then this Lightroom Collection is what you should be looking at.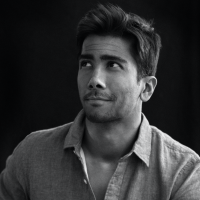 Kishore Sawh
A photographer and writer based in Miami, he can often be found at dog parks, and airports in London and Toronto. He is also a tremendous fan of flossing and the happiest guy around when the company's good.