ATTENTION! THIS CONTEST IS OVER. THE WINNERS HAVE BEEN ANNOUNCED HERE IN OUR HDR WORKSHOP GIVEAWAY.
Last Week's Winners – Both of our winners for last week's giveaway for the Camera Raw Presets Giveaway came from twitter. Congrats to @PicDavid and @jerklaren for winning the Giveaway for the Camera Raw Presets. Please email me at chris@slrlounge.com to claim your prize!
Now On to the next one! This time, let's give away our current SLR Lounge best seller, the Lightroom 4 Presets! There's a reason these have been our best selling item. Powerful and intuitive, these have become the standard in Lightroom Presets.
[click here to purchase the Lightroom 4 presets]
How Do I Enter?
Entering is easy! Just follow the steps below:
1) Subscribe to our Youtube Page:
2) Comment below
Be sure to include: a) your name and b) a random thought!
Suggestions: the weather in your city, "hello," what you are doing today.
That's it! We'll select 2 random winners (via a random number generator) at the contest's end on Thursday May 9th, 2013 at 11:59pm. Winners will be announced and notified within two days of the contest's end.
ADDITIONAL ENTRIES: Gain 1 additional entry by following SLR Lounge on Twitter and tweeting any of the following:
"GIVEAWAY for the Lightroom Presets by @slrlounge http://bit.ly/13SgIlt"
"Check out this giveaway for the Lightroom Presets by @slrlounge http://bit.ly/13SgIlt"
What If I already own it?
If you already own the prize and you win the contest, you'll receive a gift credit in the amount of the retail value.
What Exactly Do I Get?
We are confident that this is the best Preset System available. It is designed to not only be powerful enough to create any effect, but also intuitive enough to achieve them in just a few clicks saving you boat loads of time!  Features and functionality include:
Basic Color Correction
Faux HDR Processing
Vintage Fades and Washes
Black and White and Antique Effects
Tilt Shift and Toy Camera Special Effects
Detail Enhancing
Portrait Retouching
and more, the sky is the limit!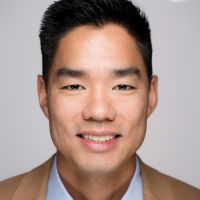 196 Comments